Local. Family Owned. Trusted.
Top-Rated Fascia and Soffit in Portage, MI
Let us help you with our Top-Rated Gutter Services Today!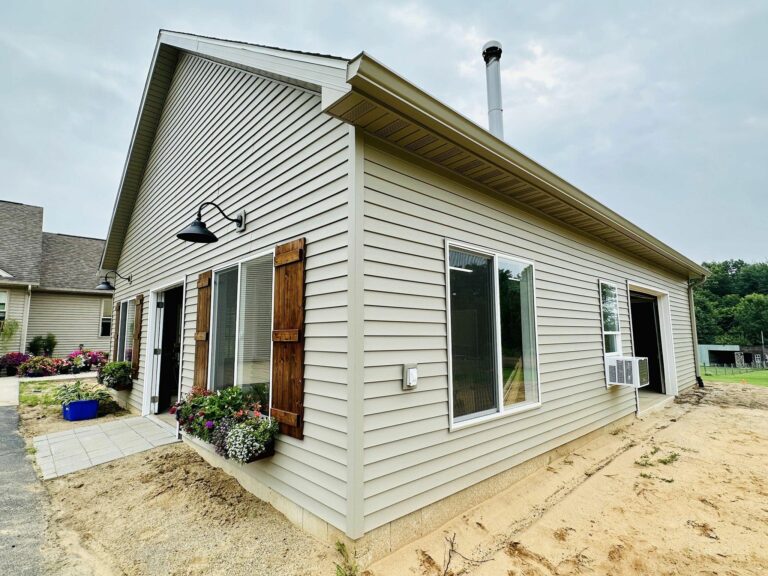 Expert Fascia and Soffit Installation Services in Portage, MI
Gutter Worx is your #1 Choice
Transform your home with Gutter Worx's specialized fascia and soffit installation in Portage, MI. Our skilled team specializes in enhancing the beauty and functionality of your property through precision craftsmanship.
Fascia and soffit protect your home's structural integrity. Gutter Worx is your trusted partner for professional installation, ensuring your fascia and soffit are seamlessly integrated into your home's design.
Our dedication to quality transforms your fascia and soffit into more than just protective elements; we make them architectural features that enhance your home's aesthetics. Our experts bring years of experience to every project, guaranteeing a flawless installation that complements your property's unique style.
Investing in fascia and soffit Portage, MI, from Gutter Worx means safeguarding your home from weather damage while adding curb appeal. Our services are customized to match your unique requirements, resulting in a long-lasting and appealing solution.
Your home deserves the best, and we're here to deliver it. Don't put off your home's safety or aesthetic appeal. Contact Gutter Worx today for top-tier fascia and soffit installation services in Portage. Let us elevate your home's exterior and protect it for years. Your dream home transformation starts here!
Enhance Your Home with Soffit and Fascia Replacement
Gutter Worx Has you covered
Do you want to effortlessly upgrade your home's appeal with Gutter Worx's expert soffit and fascia replacement services? If yes, our skilled team specializes in top-notch fascia and soffit installations, ensuring your home stands out in style and functionality.
Fascia and soffit replacement is an essential investment in the security of your house, not just a purely aesthetic improvement. Our specialists strengthen the structural integrity of your home using top-notch materials, protecting it from dampness, pests, and the elements.
Our seamless fascia installation strengthens your roof's edge and adds a polished finish to your exterior. It's the perfect blend of aesthetics and durability.
Soffit installation, on the other hand, improves your attic's ventilation, preventing moisture buildup and potential mold growth. It's a crucial element for maintaining a comfortable and energy-efficient living space.
Our professionals pay attention to detail and commitment to customer satisfaction. Choose Gutter Worx for your soffit and fascia installation near me. We're committed to delivering top-notch results; your satisfaction is our priority. Contact us today to enhance your home's curb appeal and durability with our expert services.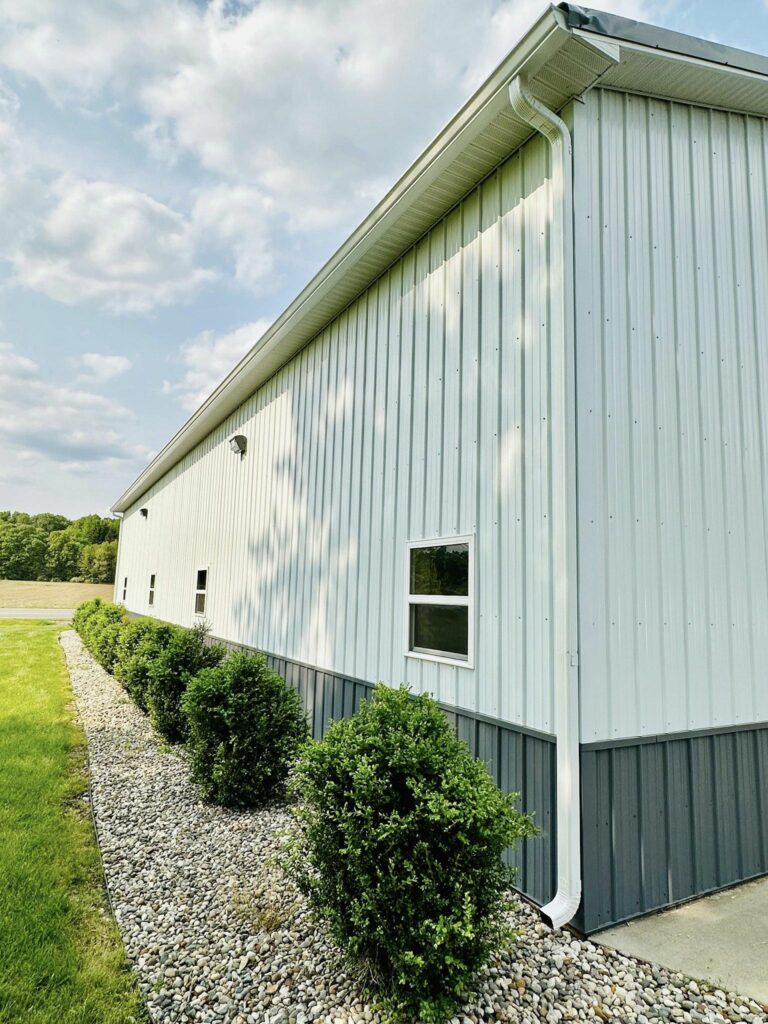 <! -- Lazy Loading Instructions Simply add data-elfsight-app-lazy before the closing div tag For an example see the placeholder code below. -->
Your #1 Fascia and Soffit Contractors in Portage, MI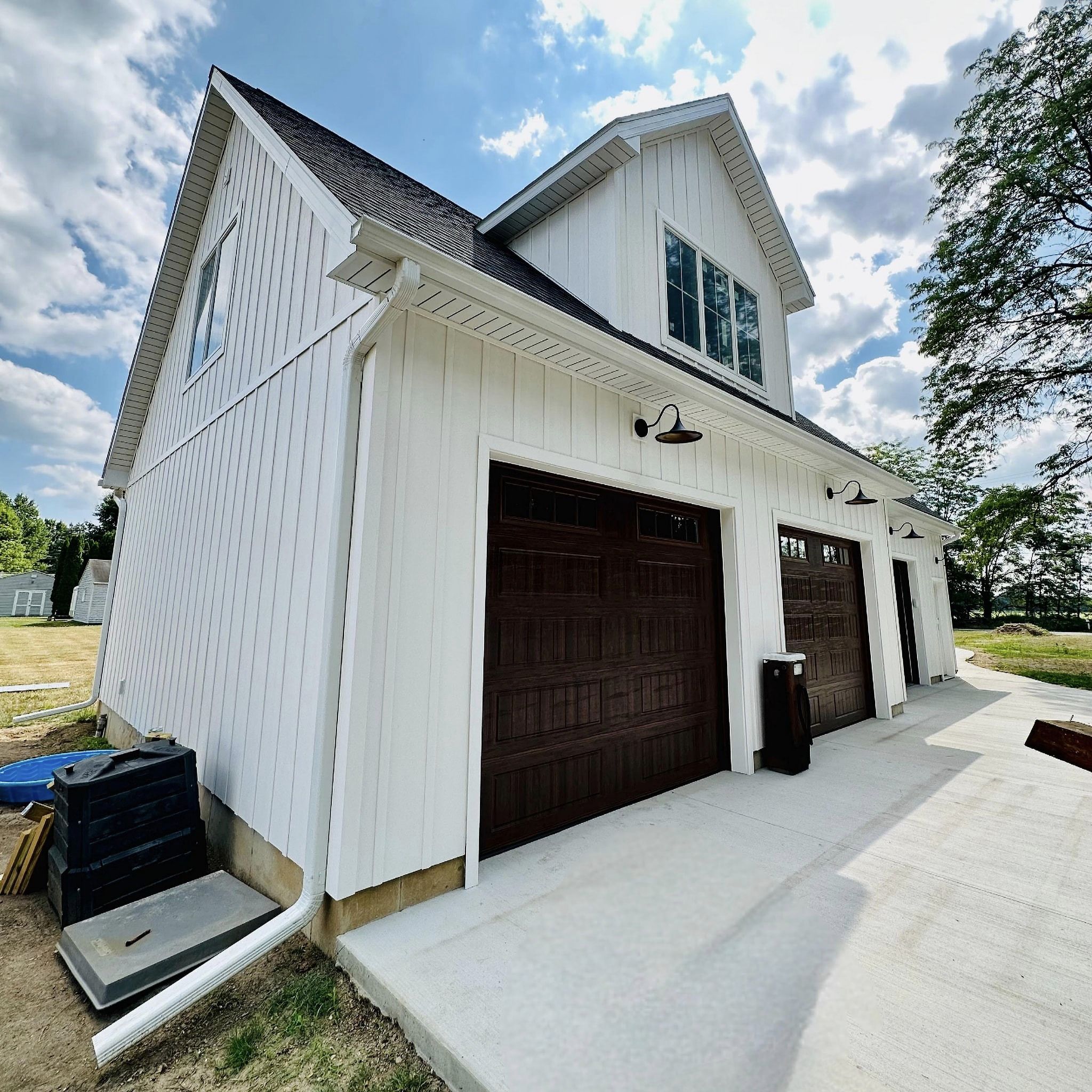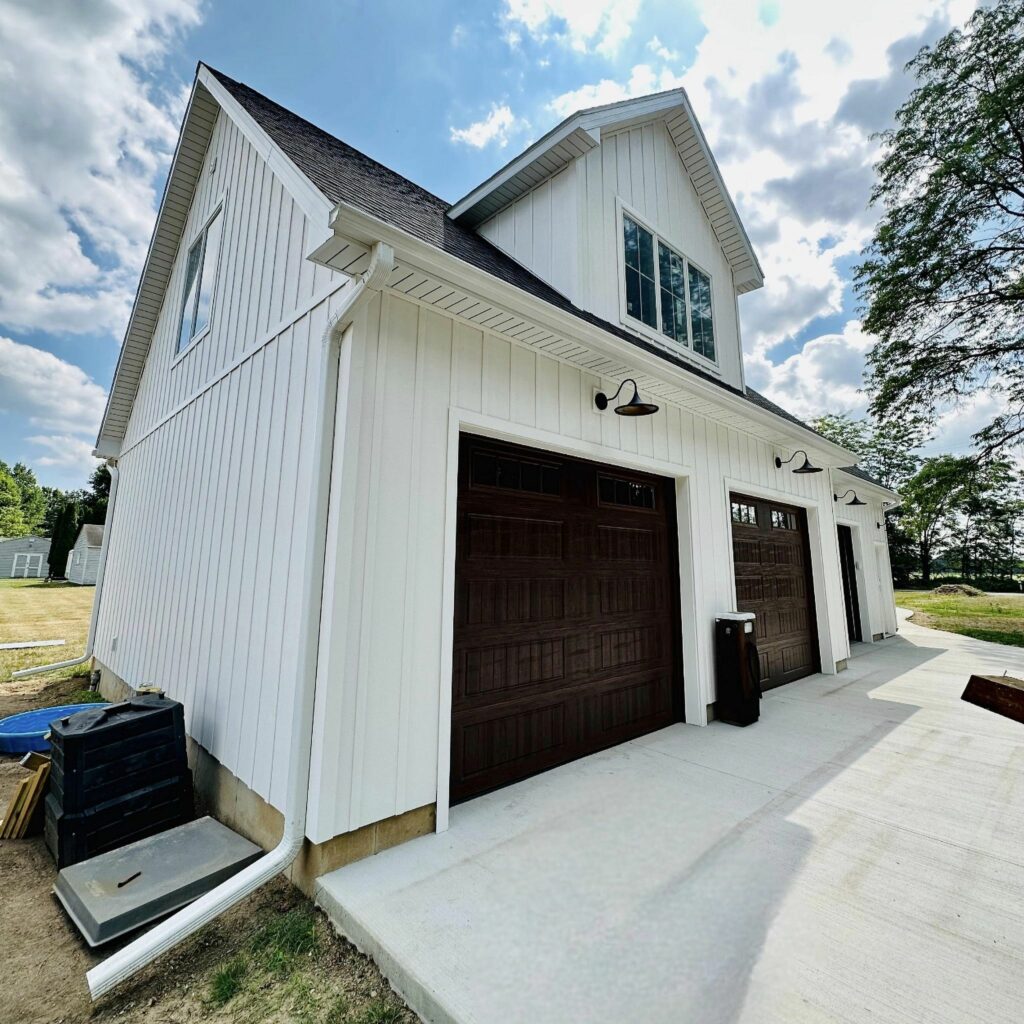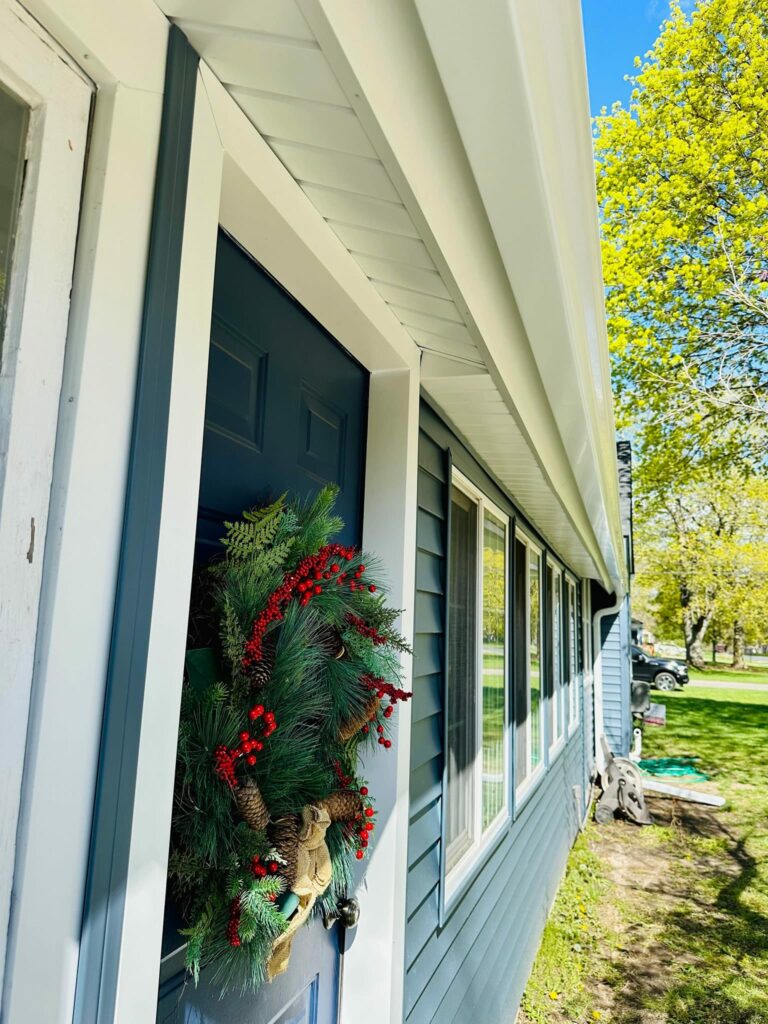 Trusted Contractors for Top-Quality Fascia and Soffit Installation
Gutter Worx Is All you Need
Regarding reliable fascia and soffit contractors, Gutter Worx is your trusted choice. Our soffit and fascia installation expertise near you ensures top-quality solutions for your home's exterior needs.
Are you in need of repairing the soffit and fascia? Look no further. Our skilled team is dedicated to delivering impeccable results, addressing any damage or wear and tear your home may face.
At Gutter Worx, we understand the importance of maintaining your home's integrity. Our professionals are well-versed in fascia installation, strengthening your roof's edge while adding a polished touch to your property's appearance.
We take pride in being your go-to source for reliable contracting services, ensuring your home is protected against moisture, pests, and the elements. And don't forget to inquire about our leaf gutter guards. They're the perfect addition to exterior upgrades, offering effortless maintenance.
Portage, Michigan is a thriving city in southwest Michigan. It is renowned for its picturesque surroundings and sense of community. There are several parks and trails, notably the lovely West Lake Nature Preserve, and a strong arts community. It is popular to live in Portage because of its top-notch schools and welcoming surroundings.
Transform Your Space: Contact Us for Metal Soffit and Fascia Installation Today!
Gutter Worx Is All you Need
Discover the ultimate solution for your home with Gutter Worx's metal soffit and fascia installation services. When it's time for new soffits and fascias, choose the durability and sophistication of metal to elevate your property.
Metal soffit and fascia installation is the key to a lasting and elegant exterior. Our expert team excels at providing these modern solutions, ensuring your home is visually appealing and well-protected against the harshest elements.
The advantages of metal soffits and fascias are numerous. They offer exceptional strength, resisting warping and rotting. This translates to minimal maintenance and long-lasting beauty for your home.
With Gutter Worx, you'll experience the benefits of enhanced ventilation and moisture control, preventing potential issues like mold and wood decay. Plus, the sleek finish of metal adds a touch of sophistication to your property's curb appeal.
Please don't settle for less when it comes to protecting and beautifying your home. Choose Gutter Worx for metal soffit and fascia installation, and experience the lasting advantages for yourself.
Elevate your property with our expert services today. Contact us now and discover how metal soffits and fascias can transform your home, combining style and strength like never before.