Local. Family Owned. Trusted.
Expert Gutter Repairs in Portage, MI
Let us help you with our Top-Rated Gutter Services Today!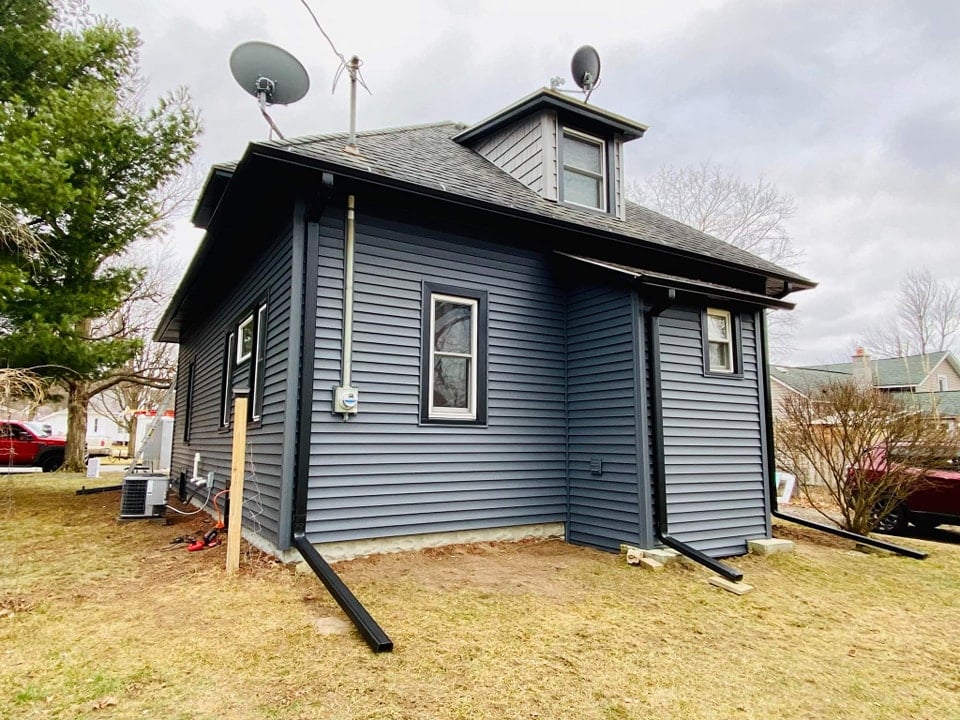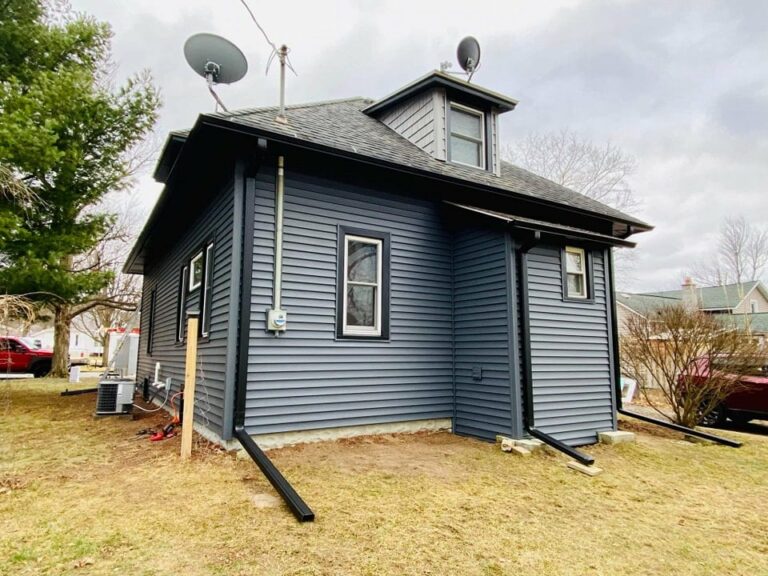 Seamless Gutter Repair Experts in Portage, MI
Gutter Worx is your #1 Choice
At Gutter Worx, we take pride in being the go-to solution for all your gutter repair needs in Portage, MI. Our dedicated team specializes in seamless gutter repair, protecting your home from leaks and water damage.
Is your gutter showing signs of wear and tear? Don't wait until a small gutter leak turns into a major problem. Our skilled technicians are here to promptly and effectively address gutter repairs in Portage, MI.
With our seamless gutter repair services, you can trust that we'll fix the issue efficiently, leaving your gutters looking and functioning like new. We understand the unique challenges of the Portage climate and have tailored our expertise to provide lasting solutions.
Our commitment to quality extends beyond just fixing the visible problems. We inspect your entire gutter system to identify any potential issues that might arise in the future, ensuring a comprehensive repair that stands the test of time.
Contact Gutter Worx, the seamless gutter leak repair experts in Portage, MI. We'll handle your gutter issues precisely, ensuring peace of mind and protecting your home from costly water damage. Trust us to keep your gutters working flawlessly.
Rain Gutter Repair Specialists Near Me
Gutter Worx Has you covered
Are you looking for Portage gutter repair near you? Look no further than Gutter Worx, your local rain gutter repair specialist. We understand the importance of a well-maintained gutter system and are here to ensure your functions flawlessly.
Our dedicated team provides top-notch gutter repair services near Portage. Whether it's a minor leak or a major blockage, we have the expertise to tackle any gutter issue. Don't let a damaged gutter compromise your home's foundation – contact us for prompt and efficient rain gutter repair.
Why choose us? We're your trusted local experts, offering convenient Portage gutter repair near me. With us, you're choosing reliability and professionalism. Say goodbye to clogged and leaking gutters and hello to a safeguarded home.
Don't wait until the next rainstorm – contact Gutter Worx today for the best rain gutter repair services near me in the Portage area. We're here to keep your gutters functioning at their best. Trust us for all your rain gutter repair needs.
You can count on Gutter Worx to provide trustworthy gutter repair services that address immediate problems and ensure the longevity of your gutter system. You can be sure that no matter the weather, your house will be safe with our crew on your side. Choose Gutter Worx for seamless gutter repair that stands the test of time. Contact us today, and let's keep your home's foundation secure and dry.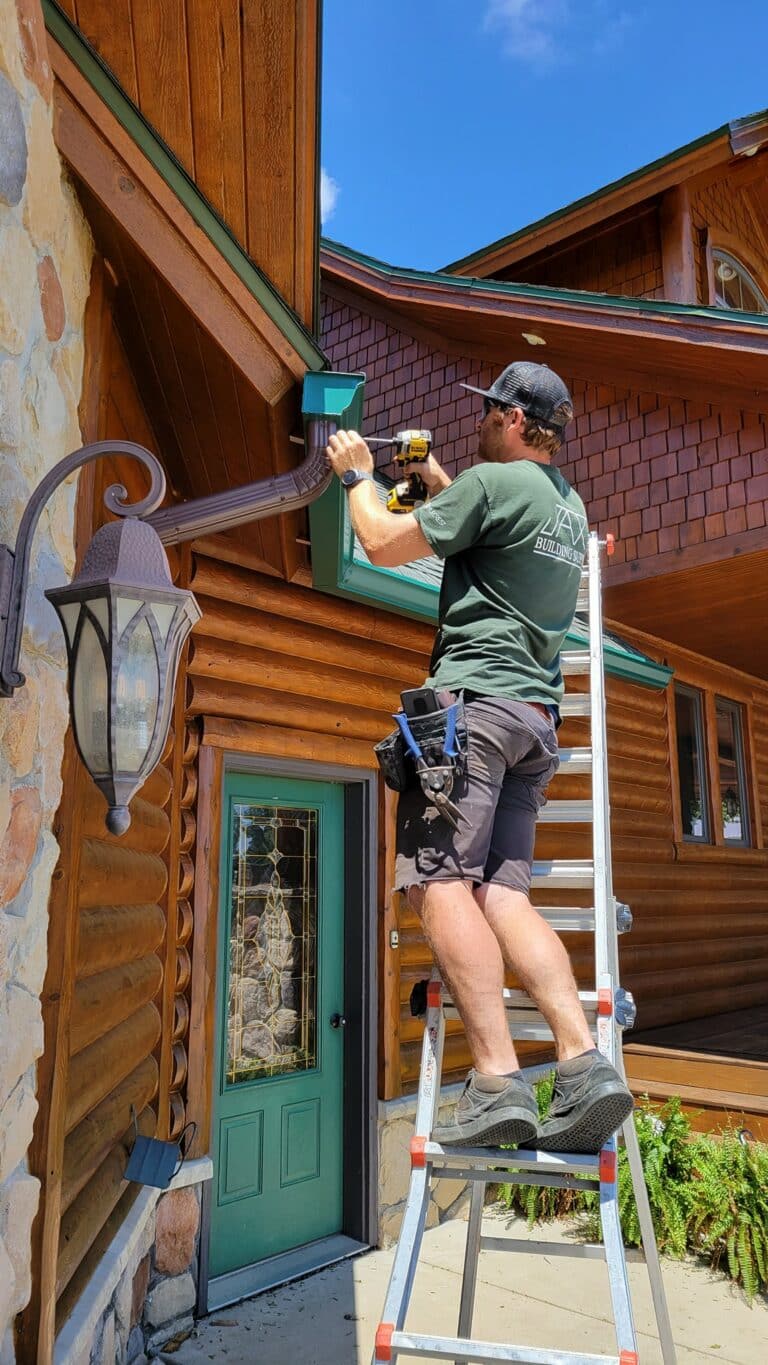 <! -- Lazy Loading Instructions Simply add data-elfsight-app-lazy before the closing div tag For an example see the placeholder code below. -->
Your #1 Local Roof Gutter Repair Company in Portage, MI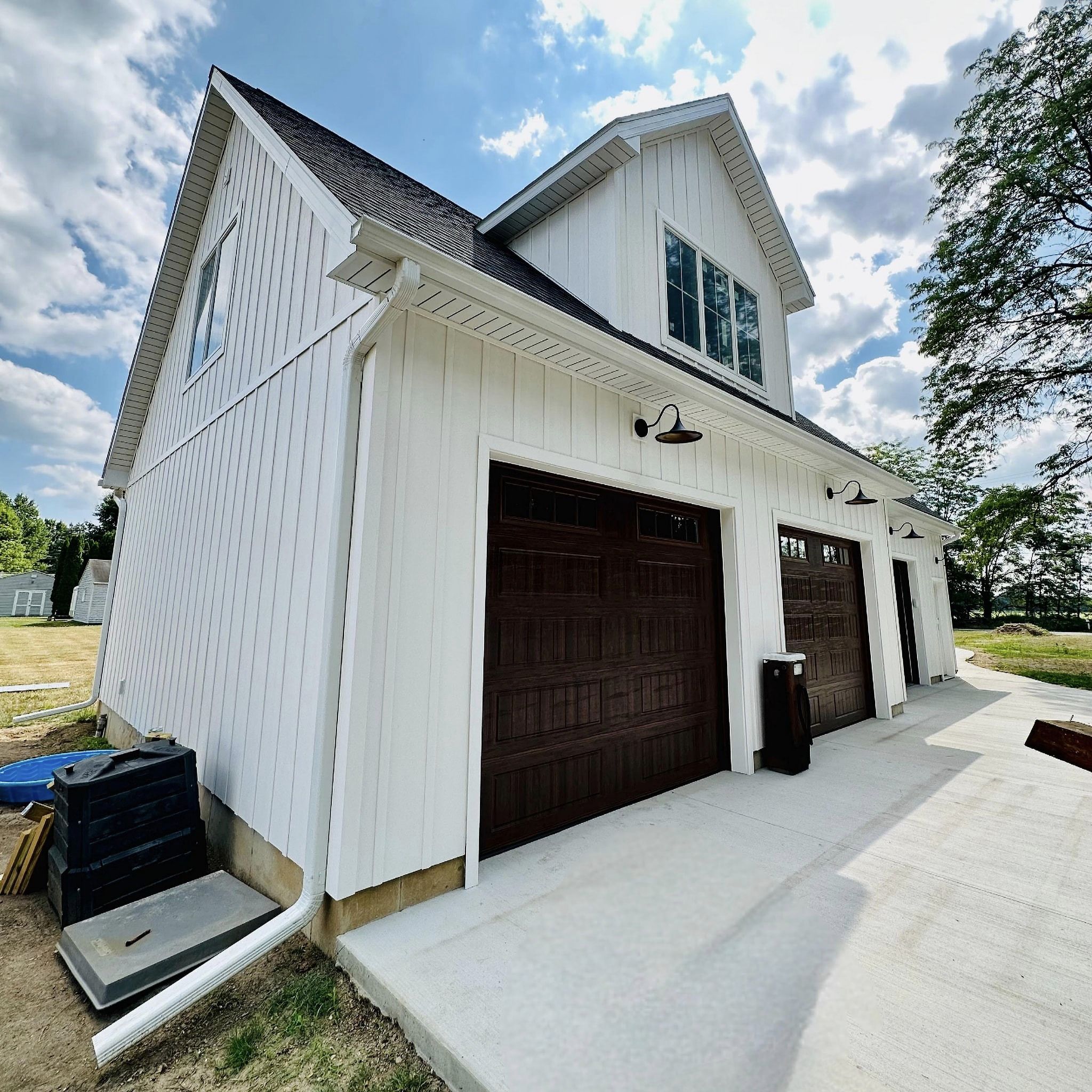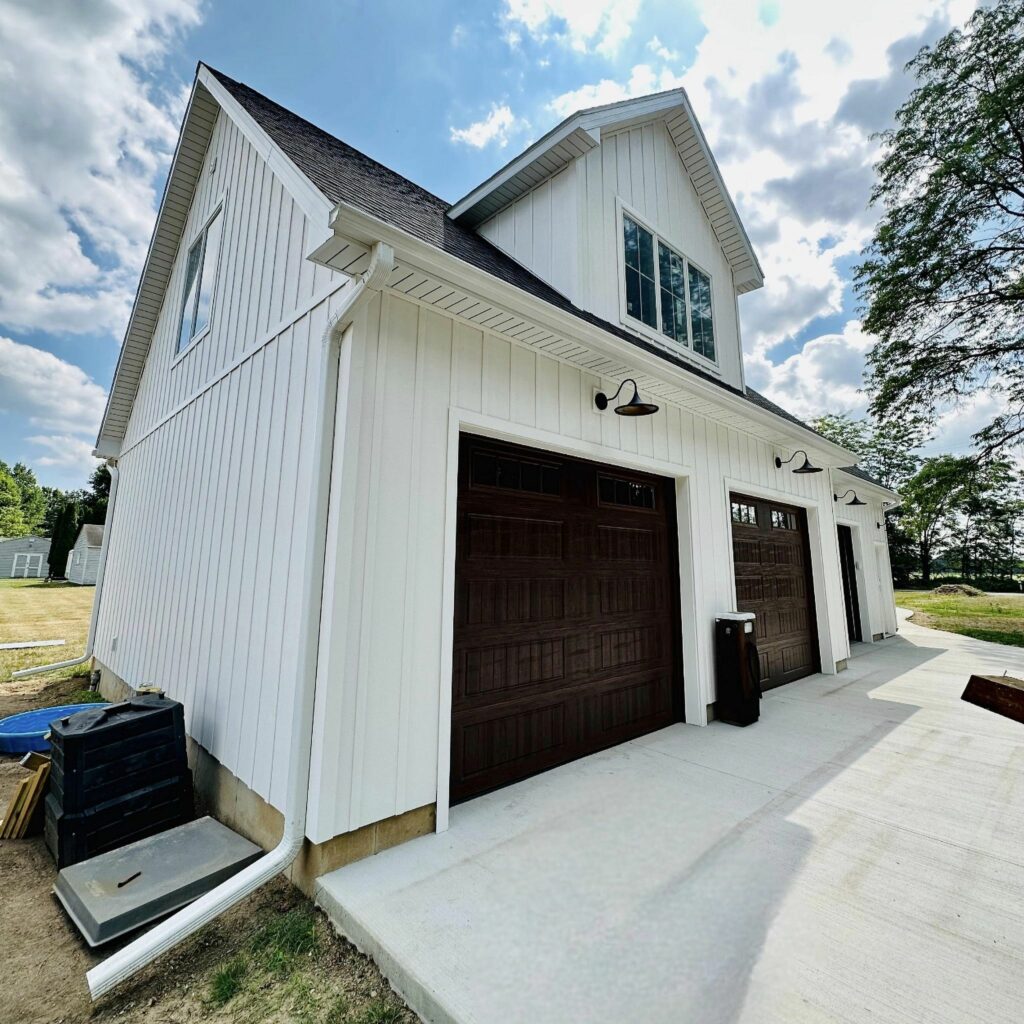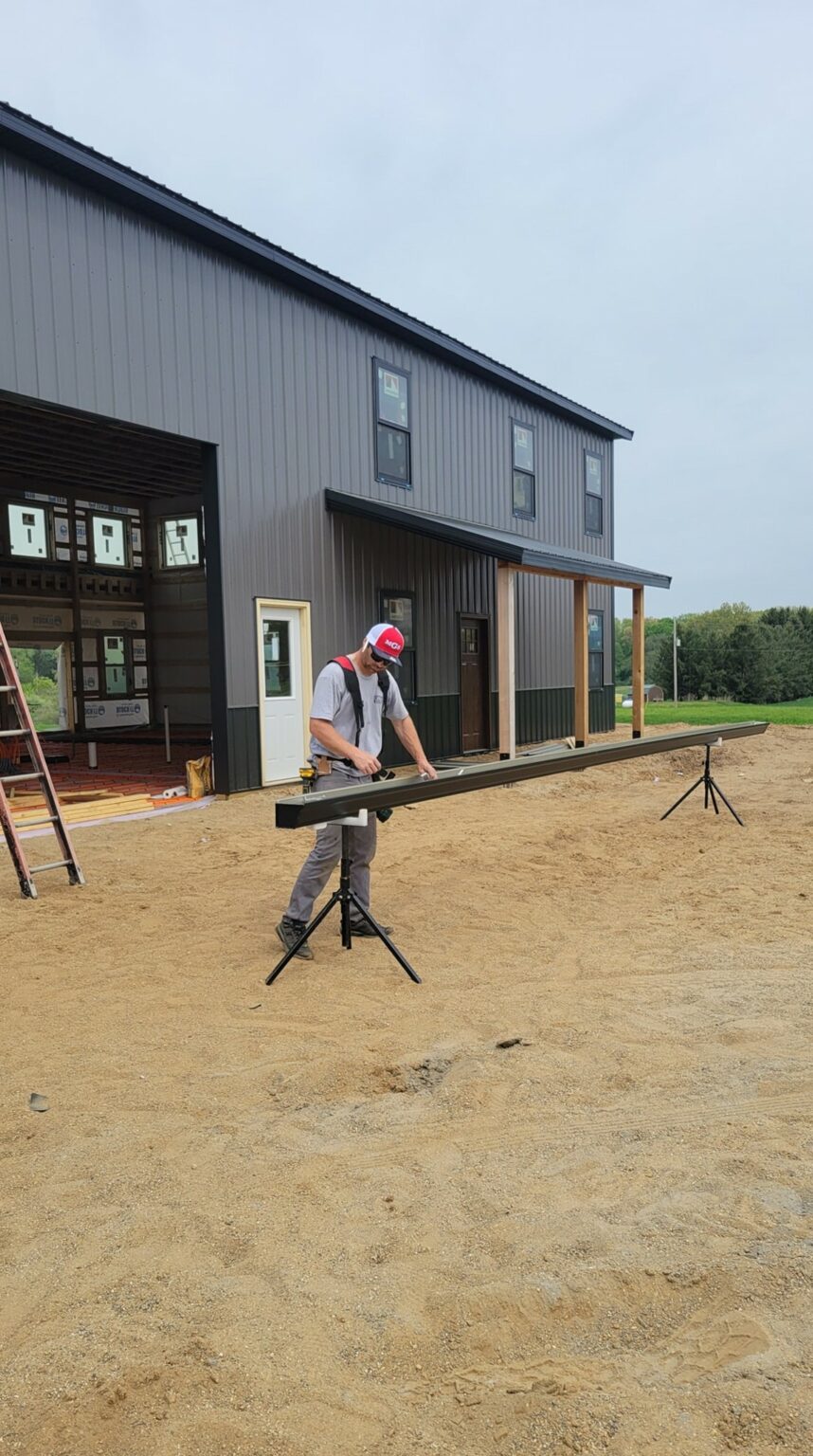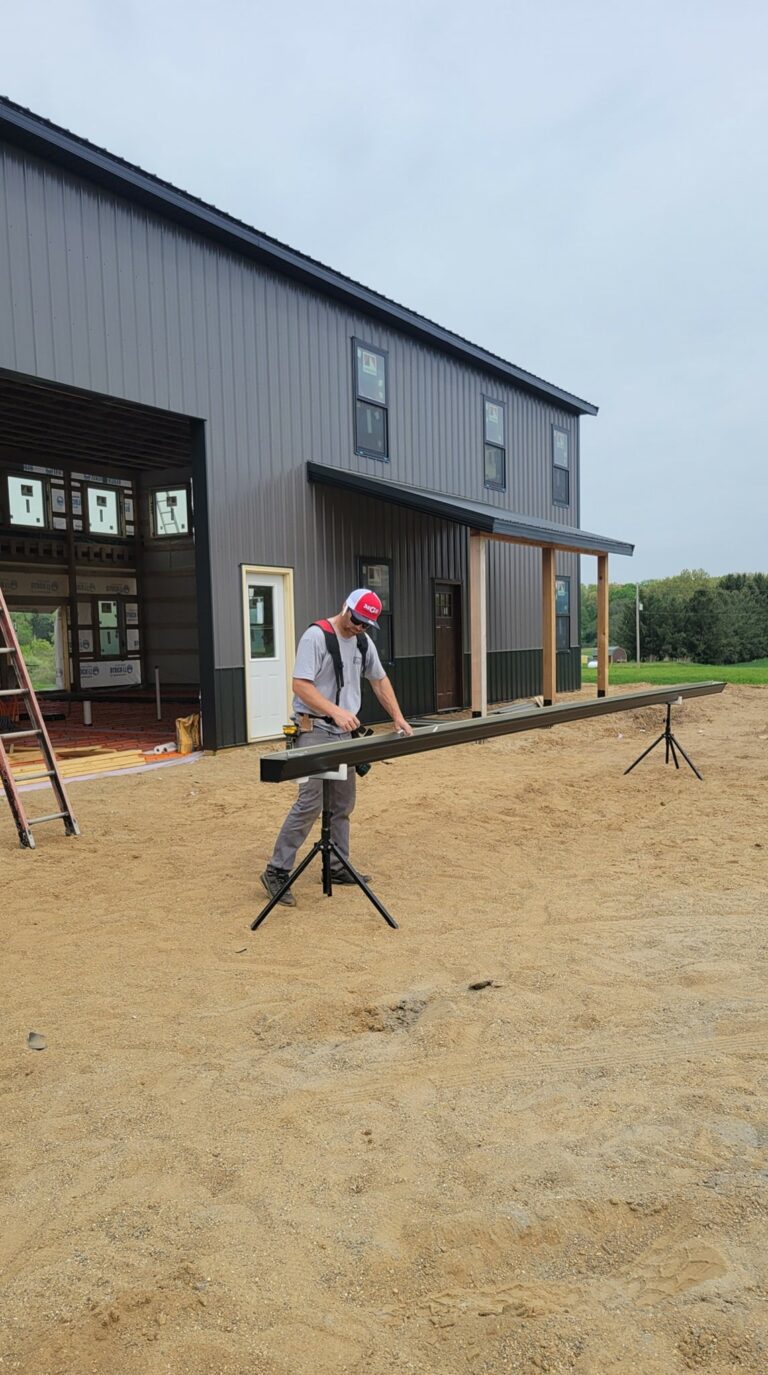 Roof Gutter Repair Services for Your Home
Gutter Worx Is All you Need
At Gutter Worx, we understand the importance of a reliable roof gutter system for your home. Our dedicated team specializes in roof gutter repair services that ensure your home remains protected from water damage.
When you choose Gutter Worx, you're choosing expertise in home gutter repair. We take pride in our seamless gutter repair solutions, designed to fix any issues you may be experiencing.
Our process begins with a thorough inspection of your gutter system. We identify problem areas such as leaks, clogs, or damaged sections. Once the issues are pinpointed, our skilled technicians spring into action, employing cutting-edge techniques and quality materials to restore your gutter's functionality.
We believe in transparency. We'll go through inexpensive and reliable replacement choices with you if a repair isn't a long-term realistic option. Our primary concerns are ensuring you're happy and your house is safe.
In Portage, Michigan, urban energy meets hushed nature. This city beckons you to discover its undiscovered gems. It is a creative tapestry of parks, culture, and innovation. Accept the serene lakes, regional creativity, and friendly neighborhood vibe. Portage is a city where the melody of nature blends with metropolitan life.
Local Gutter and Downspout Repair Experts: Reach Out Now for Swift Solutions!
Gutter Worx Is All you Need
Gutter Worx is your trusted local solution for all your gutter and downspout repair needs. Our crew specializes in first-rate repair services that may be requested immediately. We're here to ensure your gutter system is in top functioning since we recognize how crucial it is to protect your house from water damage.
Regarding gutter fix near me, we pride ourselves on being your first and best choice. Our skilled technicians are equipped with the knowledge and expertise needed to tackle any gutter or downspout issue you may be facing.
At Gutter Worx, we keep it simple and efficient. There is no need for lengthy explanations or complicated processes. We will assess the issue, choose a concise strategy for fixing it, and complete the work quickly and efficiently. Our professionals use recent techniques and tools to guarantee that your gutter functions well. Don't allow the gutter and downspout issues to linger.
Contact us today and experience the convenience of having a local solution at your doorstep. We're committed to maintaining your house and gutters in top shape. Our first goal is your pleasure; we're here to ensure you're at ease.