Local. Family Owned. Trusted.
Top-Rated Fascia and Soffit in Kalamazoo, MI
Let us help you with our Top-Rated Gutter Services Today!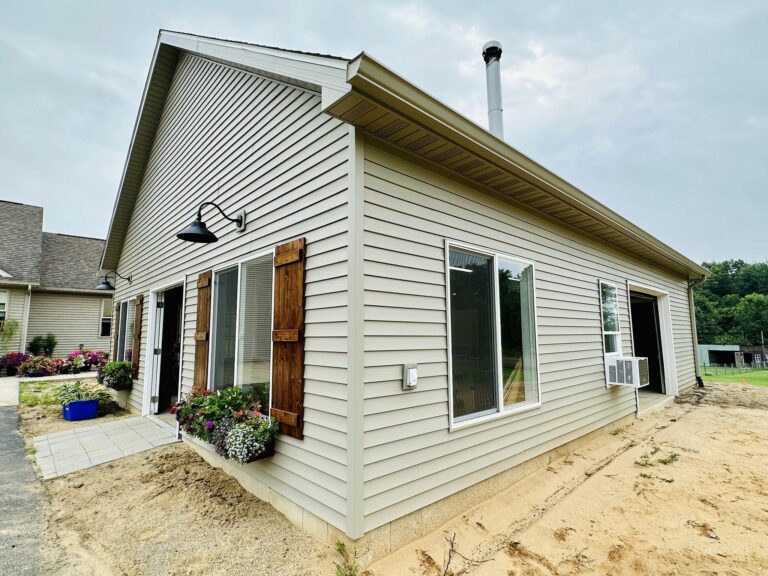 Expert Fascia and Soffit Services in Kalamazoo, MI
Gutter Worx is your #1 Choice
Trust Gutter Worx, your number-one home improvement company, for professional fascia and soffit services in Kalamazoo, Michigan. Whenever you need metal soffit and fascial installation, we are the ones to call.
Your home's fascia and soffit are essential elements that serve both practical and visually pleasing functions. They accentuate your house while shielding the roof and attic from moisture, vermin, and debris.
Look no further if you need new soffits and fascias in Kalamazoo. Our crew has the expertise to modify and install these components to fit your home best. Our solutions are customized to meet your needs since we recognize that every property is unique.
We can install metal soffit and fascia for individuals looking for sturdy materials and a contemporary look. Our specialists have the skills and understanding to guarantee a faultless installation that improves your home's functioning.
We at Gutter Worx prioritize the health of your property, and that process begins with the appropriate fascia and soffit solutions. Whether you need new installs, replacements, or repairs, our team is dedicated to providing excellent outcomes.
Go for Gutter Worx for professional fascia and soffit services that safeguard your property and improve curb appeal. Contact us right now to see how our experience can improve your property.
Protect Your Home with Fascia and Soffit Installation in Kalamazoo, MI
Gutter Worx Has you covered
Nothing is more important than correctly installing your soffit and fascia to protect your house. At Gutter Worx, we know how important these components are in protecting your home.
Our knowledge of installing fascia and soffits in Kalamazoo, MI, ensures that your home will be protected to the highest degree. You've found the ideal place if you were looking for a soffit and fascia installation near me.
Turn to Gutter Worx in your locale for your soffit and fascia requirements. Our knowledgeable team is committed to offering timely, dependable services with your 100% satisfaction as a top priority.
Maintaining your home's integrity requires properly installing your fascia and soffit. These elements aid in reducing potential damage by keeping moisture, rodents, and debris out of your attic and roof. Gutter Worx takes this obligation seriously and provides long-lasting, secure solutions.
When you choose our company for fascia and soffit installation in Kalamazoo, MI, you select a crew that values your house. When it comes to defending your prized possession– your house, please don't cut corners. For expert soffit and fascia installation that guarantees your Kalamazoo, Michigan, house is safe and maintained, contact Gutter Worx immediately. We will answer all inquiries you have about our services.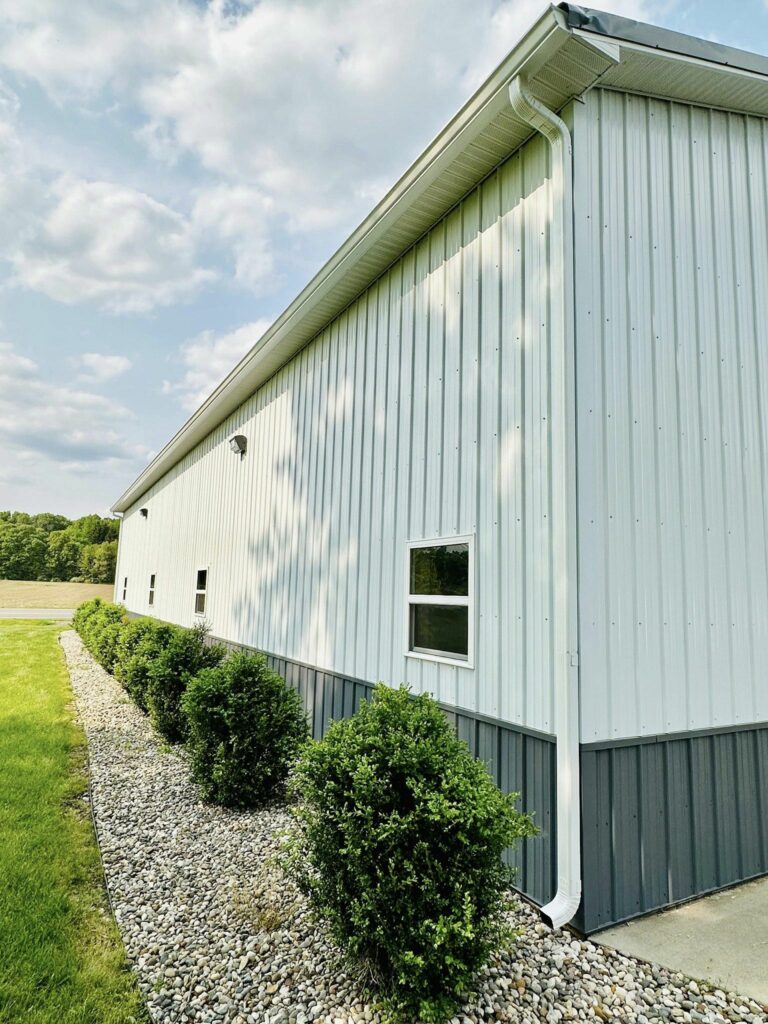 <! -- Lazy Loading Instructions Simply add data-elfsight-app-lazy before the closing div tag For an example see the placeholder code below. -->
Your #1 Fascia and Soffit Contractors in Kalamazoo, MI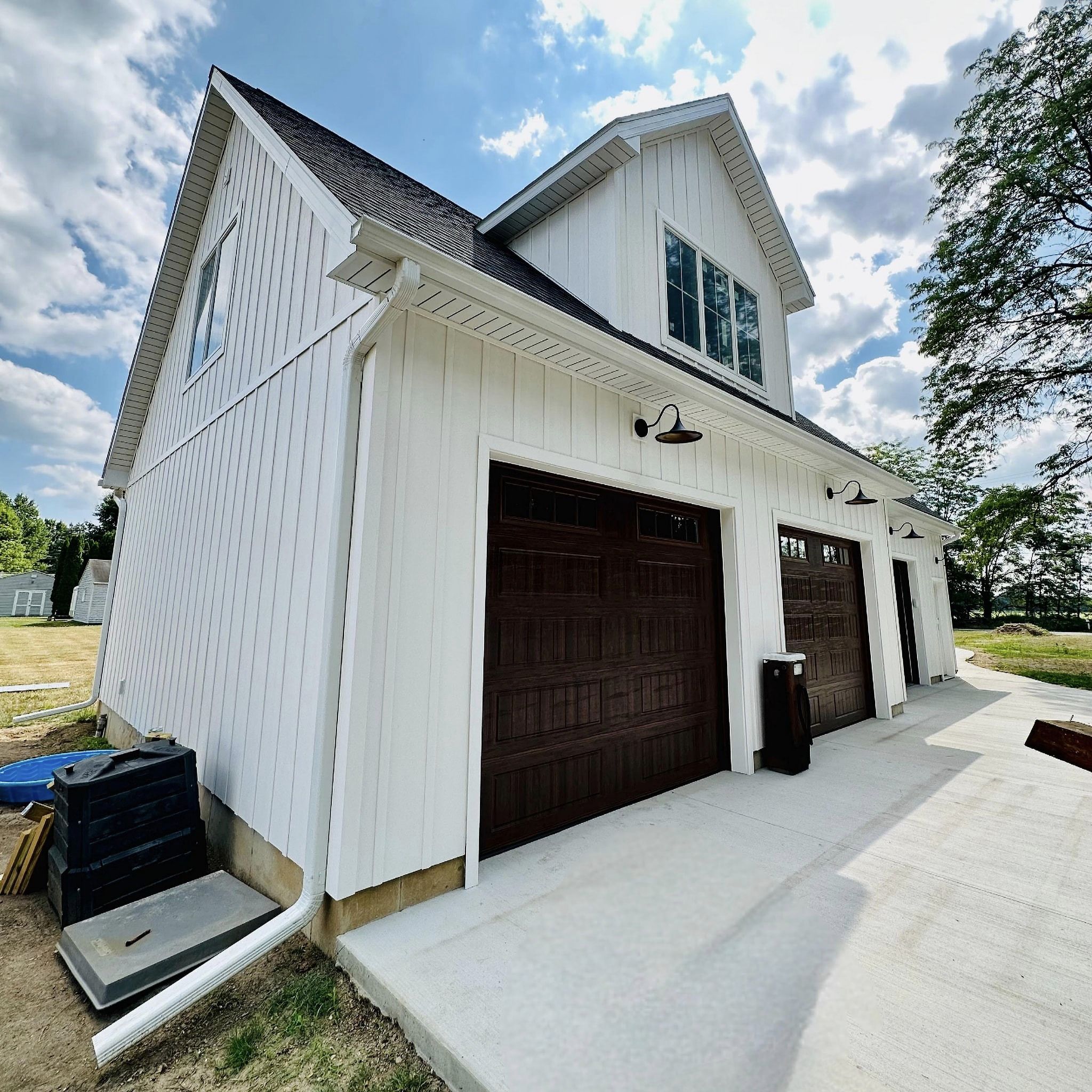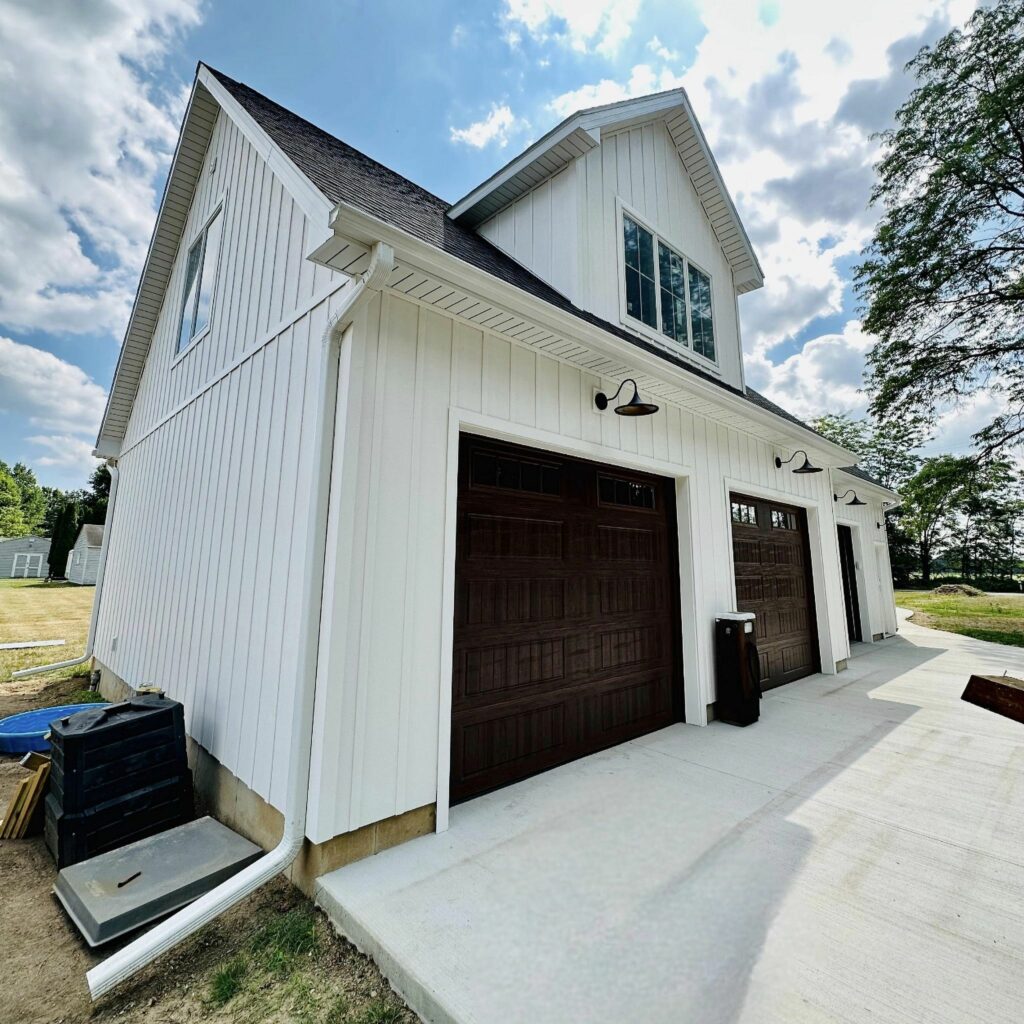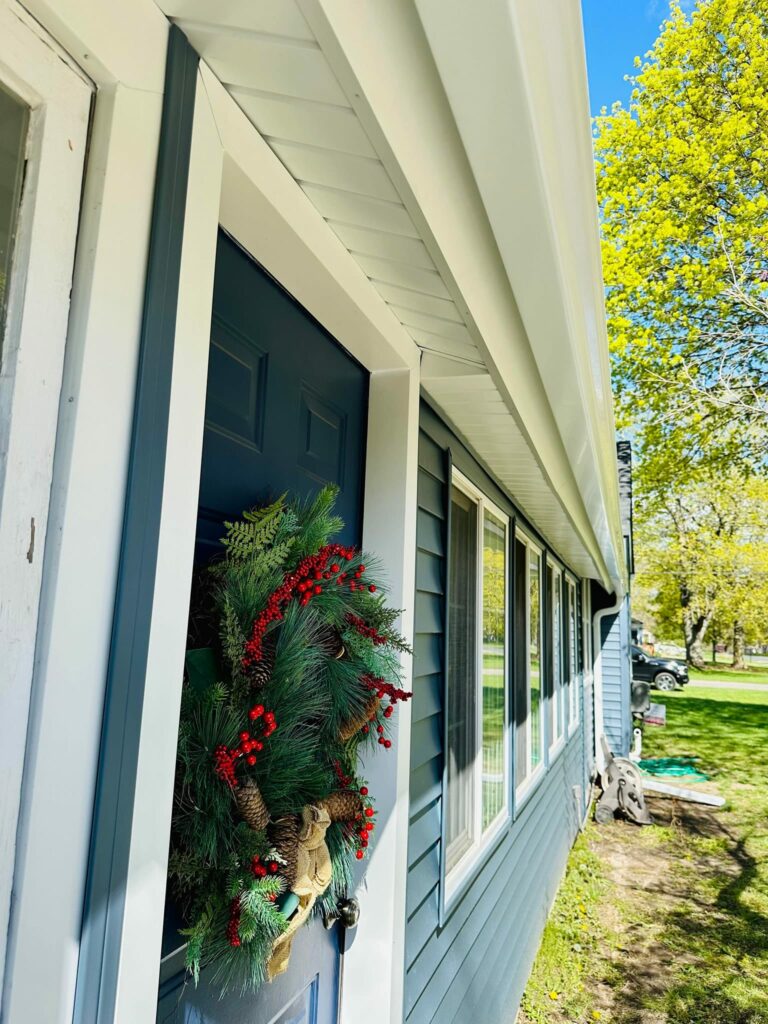 Upgrade Your Home with a Soffit and Fascia Replacement
Gutter Worx Is All you Need
You can update your home with expert soffit and fascia replacement from Gutter Worx. Your home's soffit and fascia are essential for weatherproofing it and providing optimum ventilation. They might deteriorate over time, creating possible problems.
Our staff specializes in repairing soffits and fascia and provides specialized solutions to meet your home's particular requirements. We recognize how crucial these elements are and how they affect the structural stability of your property.
Gutter Worx is here to offer dependable and long-lasting solutions whether you need to replace your soffit and fascia due to damage or repair it. Our knowledgeable specialists employ premium components and careful installation methods to ensure a perfect replacement.
Soffit and fascia replacement, when done correctly, makes your house seem better and keeps it well-protected. Our team will give you outstanding results.
Kalamazoo oozes a strong cultural scene. It features museums, theaters, and music festivals. Located in southwest Michigan, Kalamazoo is a desirable destination to live and visit as it provides a fusion of natural beauty with urban amenities and a welcoming community.
Transform Your Home with the Best Fascia and Soffit Contractors: Contact Us Today!
Gutter Worx Is All you Need
Are you looking for dependable soffit and fascia installers in Kalamazoo, Michigan? Look no further than Gutter Worx, your go-to local company.
Precision and knowledge are necessary for soffit and fascia installation, and Gutter Worx will provide both. We use premium materials and market-leading processes to guarantee a faultless fascia and soffit installation procedure.
Our team is prepared to offer the finest caliber of service, whether you're looking to replace broken fascia and soffits or want to improve the beauty of your home with new ones.
We know how important these elements are for protecting the integrity of your property from dampness, bugs, and debris.
Gutter Worx places a high priority on the health of your house. You can select our company as your fascia and soffit contractors in Kalamazoo because we are concerned with the security and durability of your investment.
Don't rely on luck when installing your soffit and fascia. For professional services from your neighborhood installation professionals, contact Gutter Worx immediately. Discover our knowledge's impact on protecting and improving your home.