Local. Family Owned. Trusted.
Top-Rated Gutter Leaf Guards in Kalamazoo, MI
Let us help you with our Top-Rated Gutter Services Today!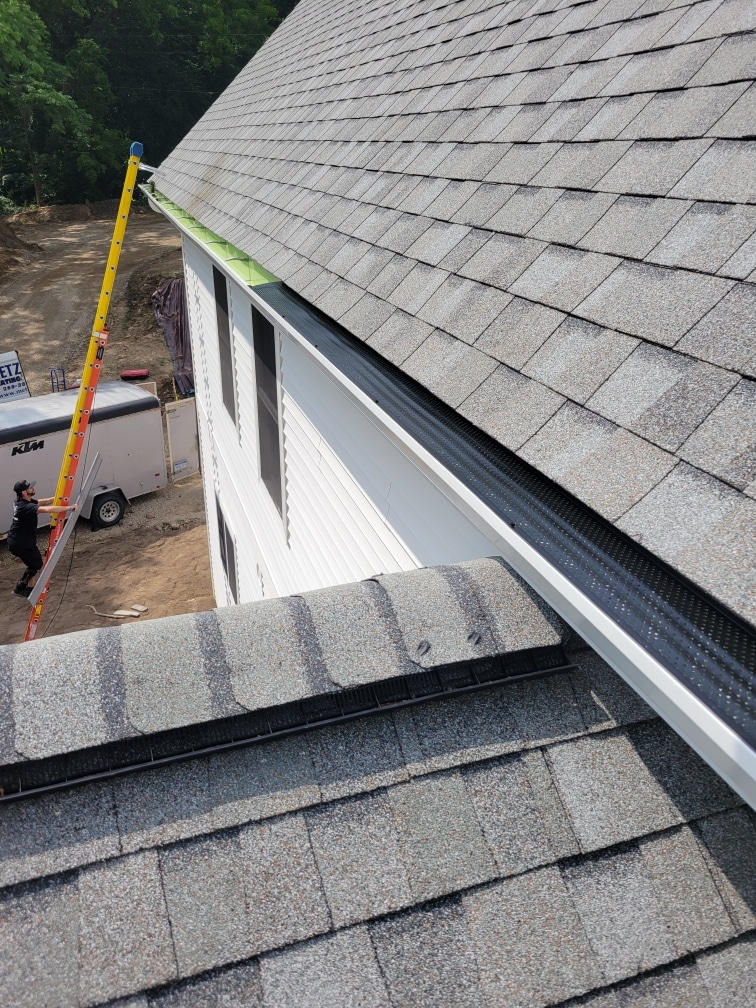 Gutter Guards Kalamazoo, MI: Keep Your Gutters Clog-Free
Gutter Worx is your #1 Choice
Are you in Kalamazoo, Michigan, fed up with the never-ending struggle of leaves and other debris clogging your gutters? Gutter Worx is the go-to place to find the top gutter guard system. Our gutter guards in Kalamazoo, MI, are made to prevent gutter clogs and guarantee that rainwater runs freely.
With our gutter guards, you can say goodbye to frequent and laborious gutter cleaning and concern over possible home damage. Our guard system gives your gutters year-round efficiency by providing unrivaled defense against leaves, twigs, and other debris.
At Gutter Worx, we believe that gutters with leaf guard technology are an investment in the health of your property, not just a convenience. Our top-notch gutter guards in Kalamazoo, Michigan, are made to last, thanks to premium components and expert installation.
The best gutter guard system effortlessly complements your current gutter system, improving its functionality without detracting from the appearance of your property. With Gutter Worx's gutter guards, you receive the worth of every cent spent.
Let us clear your gutters so they can do what they are designed to do: defend your property. Get in touch with Gutter Worx right now to take advantage of worry-free gutter upkeep.
Leaf Guard Installation Kalamazoo MI: Protect Your Home from Water Damage
Gutter Worx Has you covered
With expert leaf guard installation from Gutter Worx, you can shield your Kalamazoo property from water damage. Our Kalamazoo, Michigan, leaf guard installation is made to keep your gutters in tip-top shape.
Gutter Worx is a dependable option for gutter guard installation. Our leaf filter guards are precisely placed to blend perfectly with your current gutter system. Installing leaf guards protects against foundation problems, water damage, and expensive repairs. We know how crucial it is to safeguard your home's investment. Thus, we provide leaf guard installation services that are both efficient and reasonably priced.
Our leaf filter guards are made to withstand Kalamazoo's various weather patterns, assuring you year-round. Do not let leaves and other debris jeopardize the safety of your home. For expert leaf guard installation in Kalamazoo, MI, contact Gutter Worx to reap the rewards of a functional gutter system.
Leaves and other debris shouldn't affect the structural integrity of your house.  Experience the advantages of an impeccable, effective gutter system that protects your home and lengthens its lifespan. Our company is where you hunt for the best gutter protection finishes. To learn more about the top gutter guard system in Kalamazoo, Michigan, contact Gutter Worx immediately.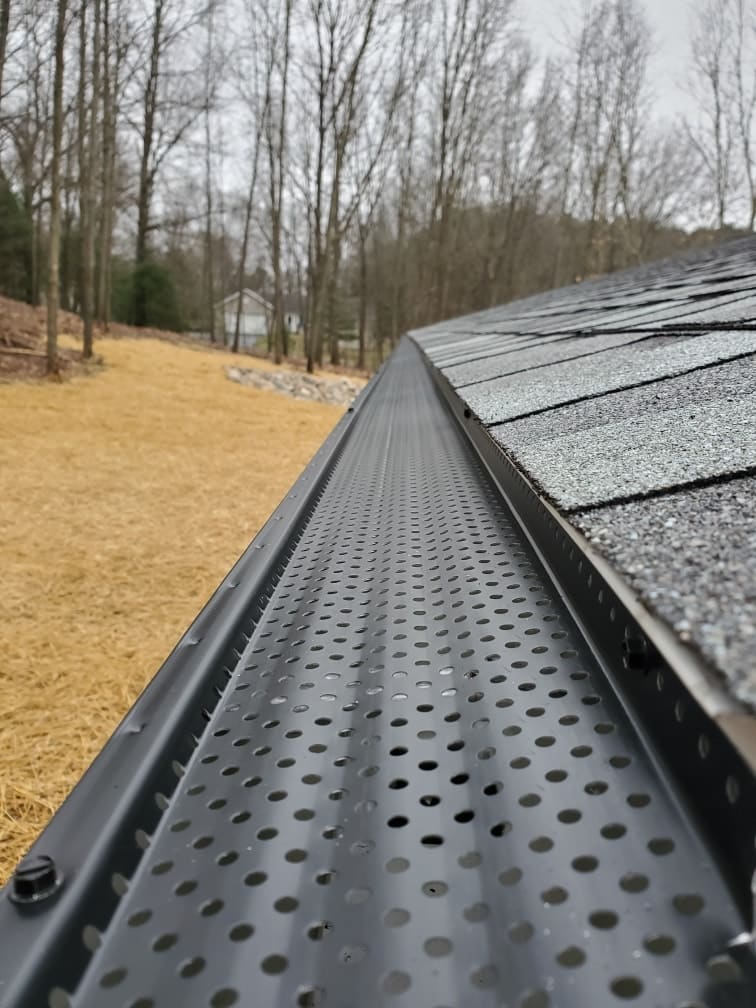 <! -- Lazy Loading Instructions Simply add data-elfsight-app-lazy before the closing div tag For an example see the placeholder code below. -->
Your #1 Local Gutter Guard Installation in Kalamazoo, MI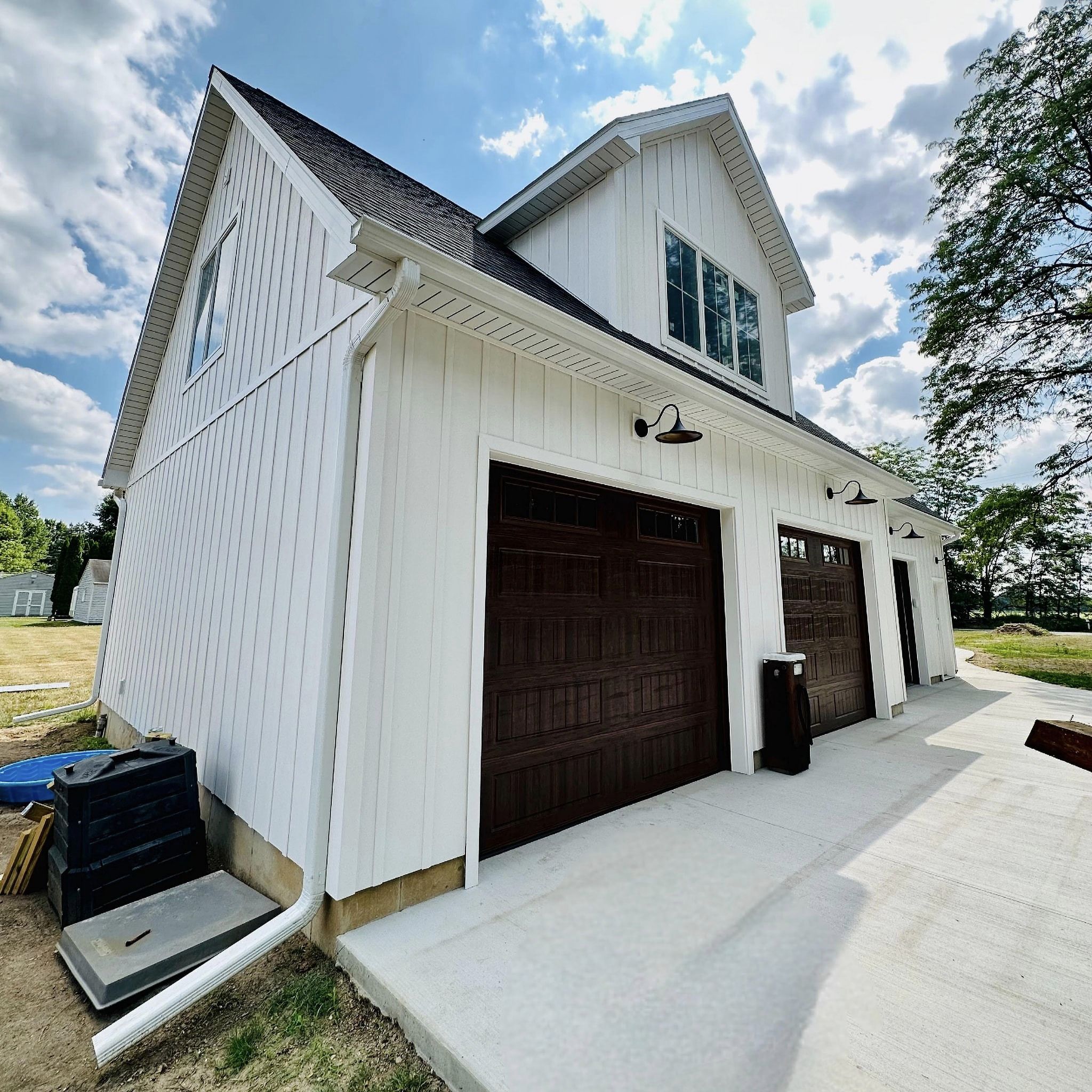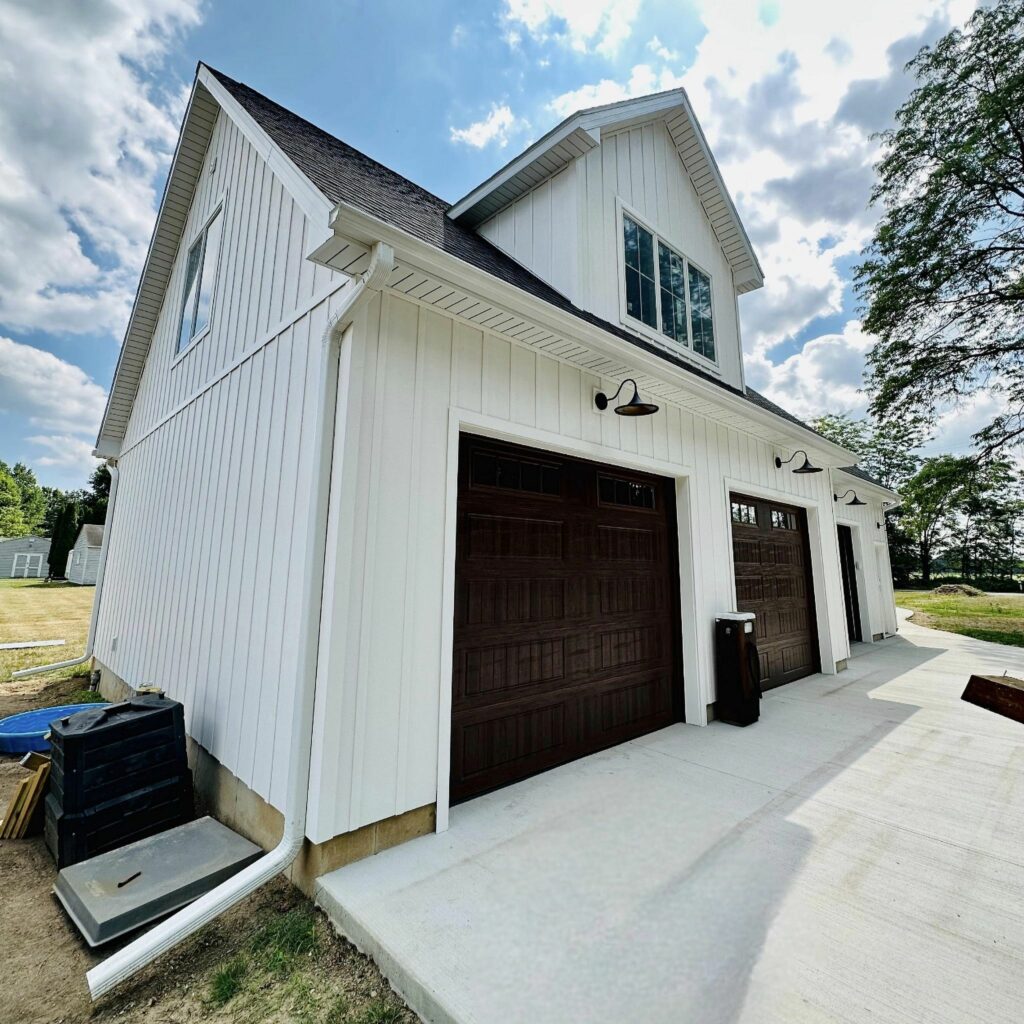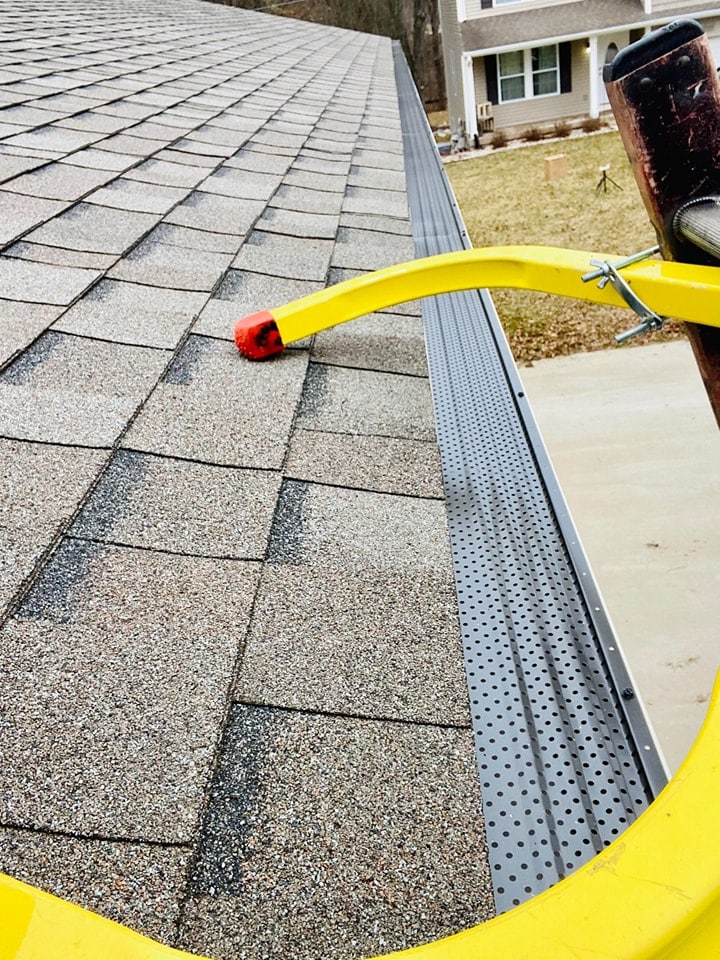 Discover the Best Gutter Guard System in Kalamazoo, MI
Gutter Worx Is All you Need
With Gutter Worx, find the ideal gutter protection system for your Kalamazoo, Michigan, residence. We know the importance of keeping your gutters free of debris and leaves, so we provide the best gutter guards and leaf gutter protection options.
As a result of our dedication to quality, you will obtain top-notch gutter guard systems that not only improve the functionality of your gutters but also shield your house from potential water damage and foundation problems. Gutter Worx is a company that puts your home's safety first when choosing the best gutter guards. Our solutions for leaf gutter protection are created to offer year-round weather protection.
These gutter guard systems come in different colors and designs for you to choose from. We believe that every house in Kalamazoo deserves to have sturdy gutter protection. So please don't wait any further and choose from the numerous options available.
Southwest Michigan's culturally vibrant city of Kalamazoo is well-known for its theater, museums, and music festivals. It's desirable to live and visit, with lovely parks, a welcoming neighborhood, and a unique blend of urban conveniences and natural beauty.
Stainless Steel Gutter Guards: Your Key to Clog-Free Gutters! Act Now to Safeguard Your Home!
Gutter Worx Is All you Need
Gutter Worx's modern gutter guard systems are the ideal remedy for eliminating clogged gutters in Kalamazoo, Michigan. Our gutter leaf guards in Kalamazoo, MI, are expertly made to keep your gutters clear of debris, ensuring they stay unclogged throughout the year.
In addition to being very effective, our stainless steel gutter guard systems are exceptionally strong. Because these gutter guard systems are long-lasting, your home will be protected from water damage and foundation problems.
These guards improve gutter performance without sacrificing the appearance of your house. Give up the ongoing headache of incessant gutter upkeep and cleaning and welcome peace of mind. We place equal emphasis on practicality and aesthetics to maintain the visual appeal of your property while maximizing gutter performance.
Choose the experts at Gutter Worx for gutter leaf guards in Kalamazoo, Michigan, and enjoy the advantages of tidy, effective gutters that protect your home. Gutter obstructions shouldn't cause your house to lose its integrity. For the best option for clearing out clogged gutters, get in touch with us right now. We are just a call away from protecting your property.