Local. Family Owned. Trusted.
Top-Rated Gutter Company in Kalamazoo, MI
Let us help you with our Top-Rated Gutter Services Today!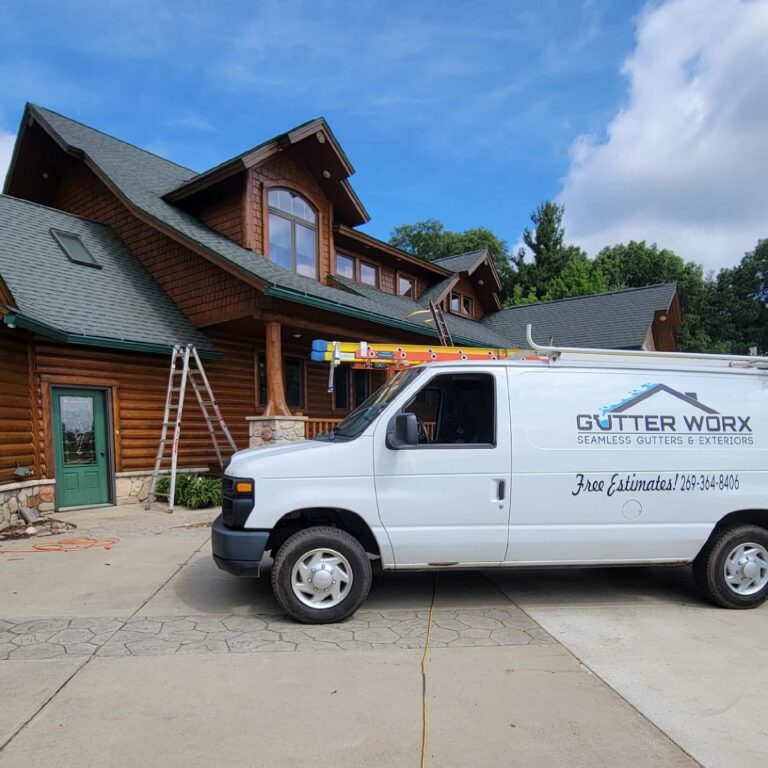 Quality Gutter Company in Kalamazoo, MI: Protecting Your Home and Property with Our Expert Guttering Service!
Gutter Worx is your #1 Choice
You deserve nothing less than the finest when it comes to the safety of your prized possession– your home. The long hunt for the best gutter company in Kalamazoo, MI, ends with Gutter Worx. We're more than just a gutter company; we're your dedicated partners in protecting your home.
We at Gutter Worx raise the bar for guttering servicing. Your gutters are in the best possible hands because of our dedication to excellence. We have built a solid reputation with years of expertise serving Michigan and the neighboring areas.
Are you looking for high-quality gutters near me? Don't look elsewhere. Our premium guttering options are customized to meet your unique requirements. With the ideal gutter system, you can ensure rainfall is channeled away from your home, avoiding costly damage. Our team of specialists is available all year round to help.
Our attention to quality and 100% customer satisfaction distinguishes us as the top gutter business in Kalamazoo, Michigan. So, contact Gutter Worx immediately if you require a guttering service and want a dependable, top-notch service. You will find the top gutter company in Kalamazoo, Michigan, with us. One gutter at a time, we're prepared to defend your house.
Your Trusted Gutter Company for High-quality Gutter Services in Kalamazoo, MI
Gutter Worx Has you covered
You want the experience of gutter experts familiar with the particular requirements of Kalamazoo to ensure that your house lasts for a long time and is safe. We at Gutter Worx are happy to be the leading gutter contractors in your area, committed to providing unparalleled gutter services.
Are you searching for gutter contractors near me online? Your search is over! From gutter installs and repairs to gutter maintenance and cleaning, we are experts in various gutter services. Your gutter system will be fitted or serviced to perfection thanks to our dedication to excellence.
We treat your house with the respect it deserves because we know it's a huge investment. Our knowledgeable professionals go above and beyond for your gutters to be functional and aesthetically beautiful.
Our focus on precision and commitment to client satisfaction make us the best gutter specialists in Kalamazoo. We don't just install or maintain gutters; we ensure they work properly, guarding your house from leaks, water damage, and foundation problems.
The certainty that comes with knowing your house is in good hands is what you invest in when you choose Gutter Worx. We're eager to demonstrate why we're the best option for gutter services in Kalamazoo, Michigan. To discover the Gutter Worx difference, where perfection meets knowledge, get in touch immediately.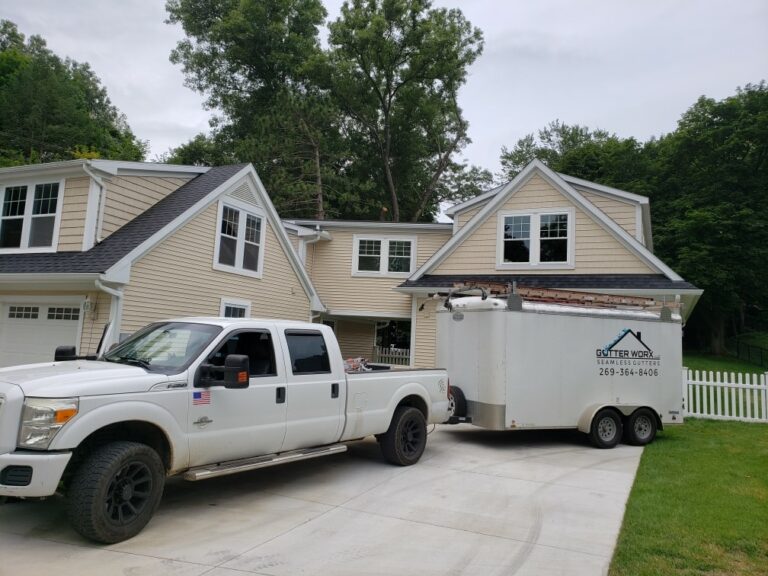 <! -- Lazy Loading Instructions Simply add data-elfsight-app-lazy before the closing div tag For an example see the placeholder code below. -->
Your #1 Local Gutter Company in Kalamazoo, MI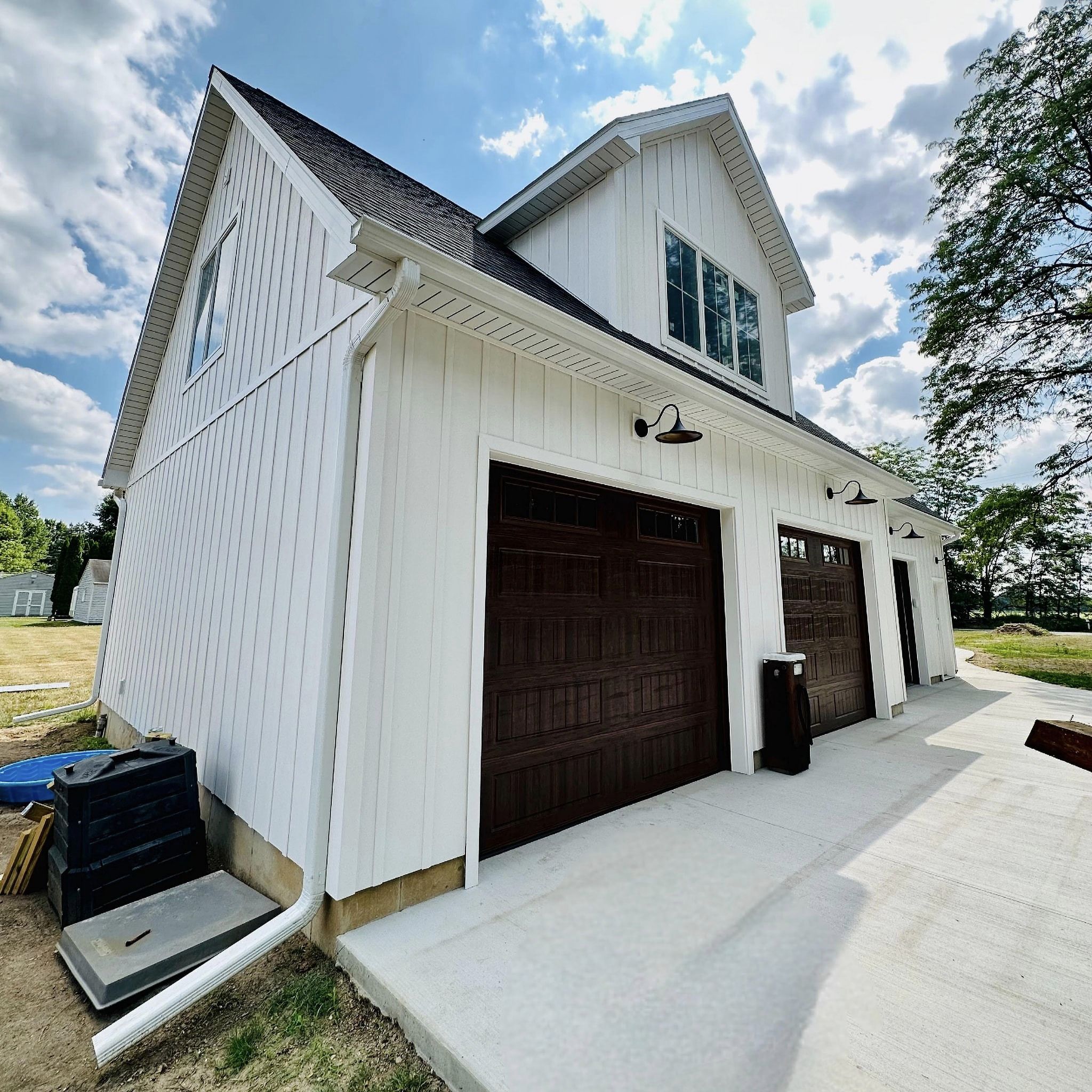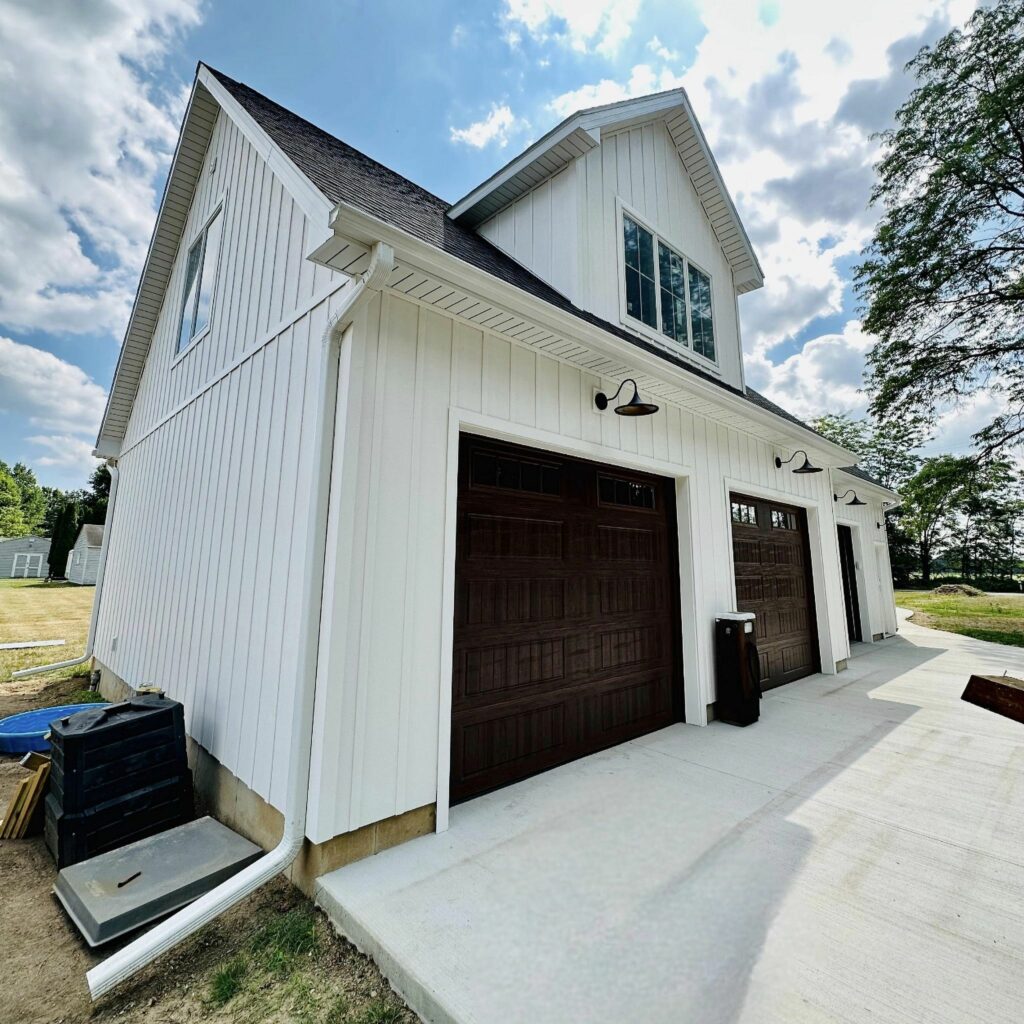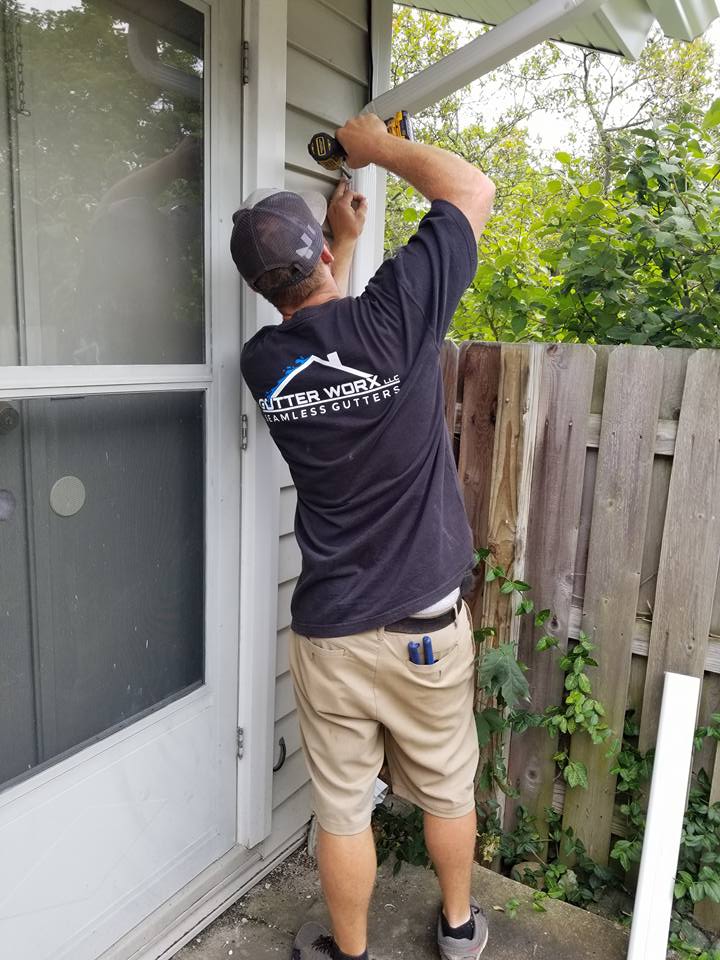 Searching for a Professional Kalamazoo Gutter Company Near Me?
Gutter Worx Is All you Need
Gutter Worx is your local specialist to help you with dependable guttering solutions for your property. Our commitment to state-of-the-art services makes us the top-rated gutter provider for people in Kalamazoo looking for gutters near me.
Our local gutter company can help you if you need new installation, repairs, or routine maintenance. We employ the best materials and cutting-edge technology to ensure your gutter system runs perfectly.
Our team of qualified experts are your partners in maintaining the structural integrity of your house, not merely gutter contractors. Since we know every home is unique, we provide individualized solutions catering to your needs.
At Gutter Worx, every home should be protected. We are steadfast in our commitment to safeguarding your property and unrivaled in our enthusiasm for excellence. Avoid making compromises regarding the integrity and safety of your house since your house deserves the best, and we provide that.
Kalamazoo, Michigan, a thriving city with theaters, museums, and music festivals, is located in southwest Michigan. It is a distinctive destination to live and enjoy, offering a fusion of urban conveniences and unspoiled natural beauty, with stunning parks and a warm community.
Call Today & Revamp your gutters with Gutter Worx's expert Gutter Contractors in Kalamazoo, MI!
Gutter Worx Is All you Need
Gutter Worx is the only company to call when you require the best gutter services in Kalamazoo. We take pleasure in being the go-to supplier of gutters close to you as your dependable local gutter business.
Our team of passionate gutter experts is here to ensure your home is protected because we know the peculiar difficulties presented by Kalamazoo's weather. You can table all your concerns before our friendly and career-minded gutter contractors.
If you're reading this now, you've found the right Kalamazoo gutter company near me. Gutter Worx is undoubtedly a premier provider of top-quality services.
Our services are reasonably priced and accessible, making us your go-to local gutter company. We do more than just install and maintain gutters; we ensure they work optimally to protect your house from water damage, leaks, and foundation problems.
You invest in more than just a service when you work with Gutter Worx; you invest in the assurance that your gutters will last very long. For all of your gutter needs, get in touch with us right away, and let us become your go-to business for anything about gutters. Because you deserve nothing less than the finest, choose us now.
We proudly offer a variety of other services in Kalamazoo, MI including: