Local. Family Owned. Trusted.
Expert Gutter Repairs in Kalamazoo, MI
Let us help you with our Top-Rated Gutter Services Today!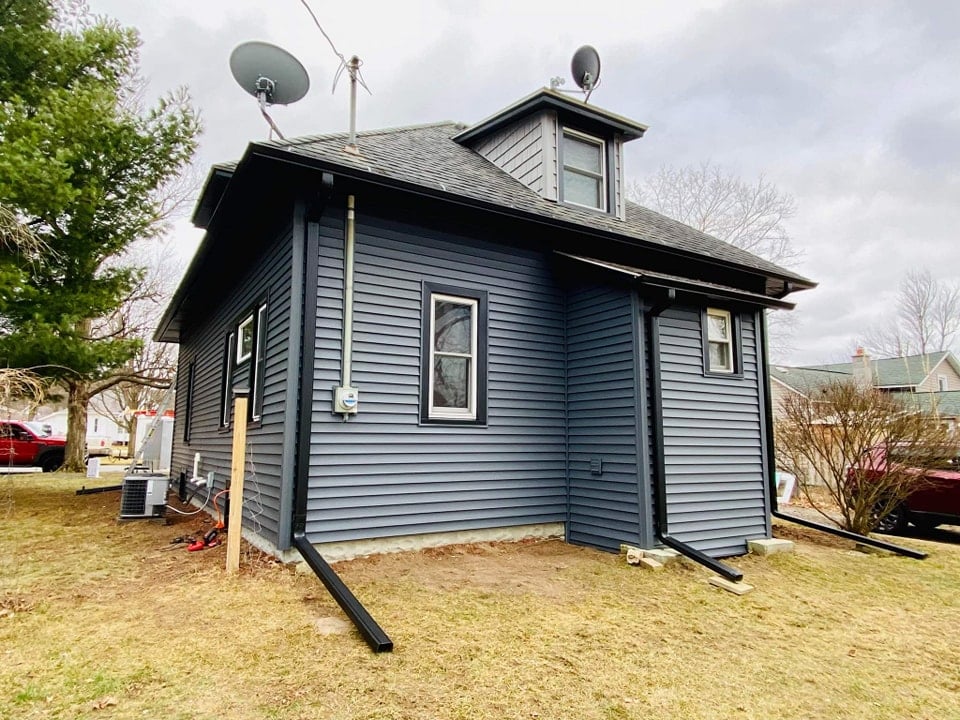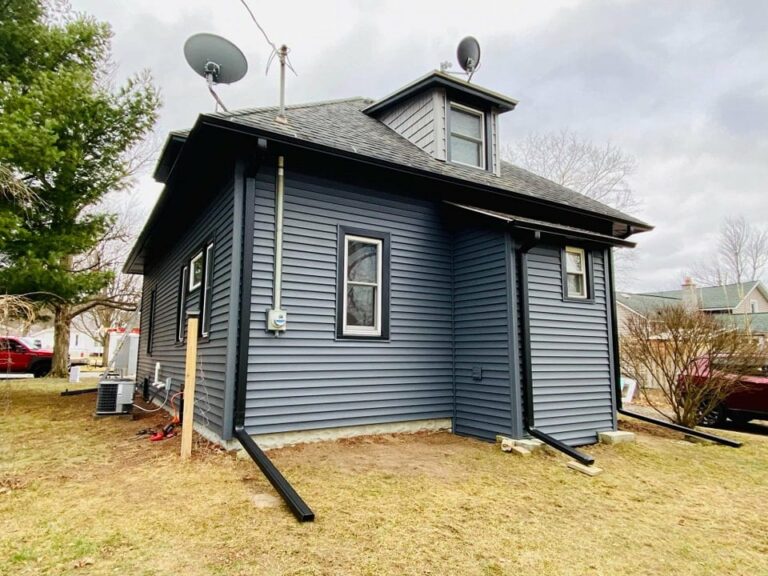 Professional Gutter Repairs in Kalamazoo, MI: Protect Your Home from Water Damage Today!
Gutter Worx is your #1 Choice
When protecting your Kalamazoo, MI, house from weather damage, you need authentic and untarnished gutter repairs, and Gutter Worx is here to ensure your property is dry and secure.
Our staff specializes in gutter repairs in Kalamazoo, MI, offering dependable and effective services that customers rely on. Our services are affordable so you don't have to break the bank.
Are you trying to find gutter repair services near me? Look nowhere else. Your local go-to company for all gutter repair needs is Gutter Worx. We are here to maintain the optimal functionality of your gutter system because we are aware of the special obstacles that Kalamazoo's weather can provide.
From leaks to blockages and everything in between, our skilled technicians are prepared to address any gutter problem. To guarantee that your gutters are successfully fixed and returned to performing at their peak, we employ premium materials and processes that are at the forefront of the industry.
Gutter Worx is delighted to be the company you turn to for gutter repairs in Kalamazoo, Michigan. When you choose us, you are going for a team that cares about the well-being of your house. Contact us immediately for all your gutter repair requirements to experience the security of knowing your property is in capable hands.
Finding the Best Kalamazoo Gutter Repair Near Me
Gutter Worx Has you covered
Gutter Worx is your reliable resource for Kalamazoo's top gutter repair services. We specialize in seamless gutter and downspout repair to keep your house weatherproof.
Our experts can fix whatever issue you're having, whether it's a leaky gutter or a broken downspout. Gutter and downspout maintenance is something we take very seriously at Gutter Worx.
Concerns left unattended can result in water damage, foundation troubles, and expensive repairs. To keep your home safe, we offer timely and dependable services.
We specialize in seamless gutter repairs. Our qualified specialists will restore Your seamless gutters to their peak performance using premium components and foolproof techniques.
If you choose Gutter Worx for Kalamazoo gutter repair near me, you are choosing a team that cares about the well-being of your home. You shouldn't allow small issues to become big problems when you can call us now.
For rain downspout and gutter repair services that guarantee your home's safety and dryness, contact Gutter Worx immediately. Here, you will find the best repair services in Kalamazoo.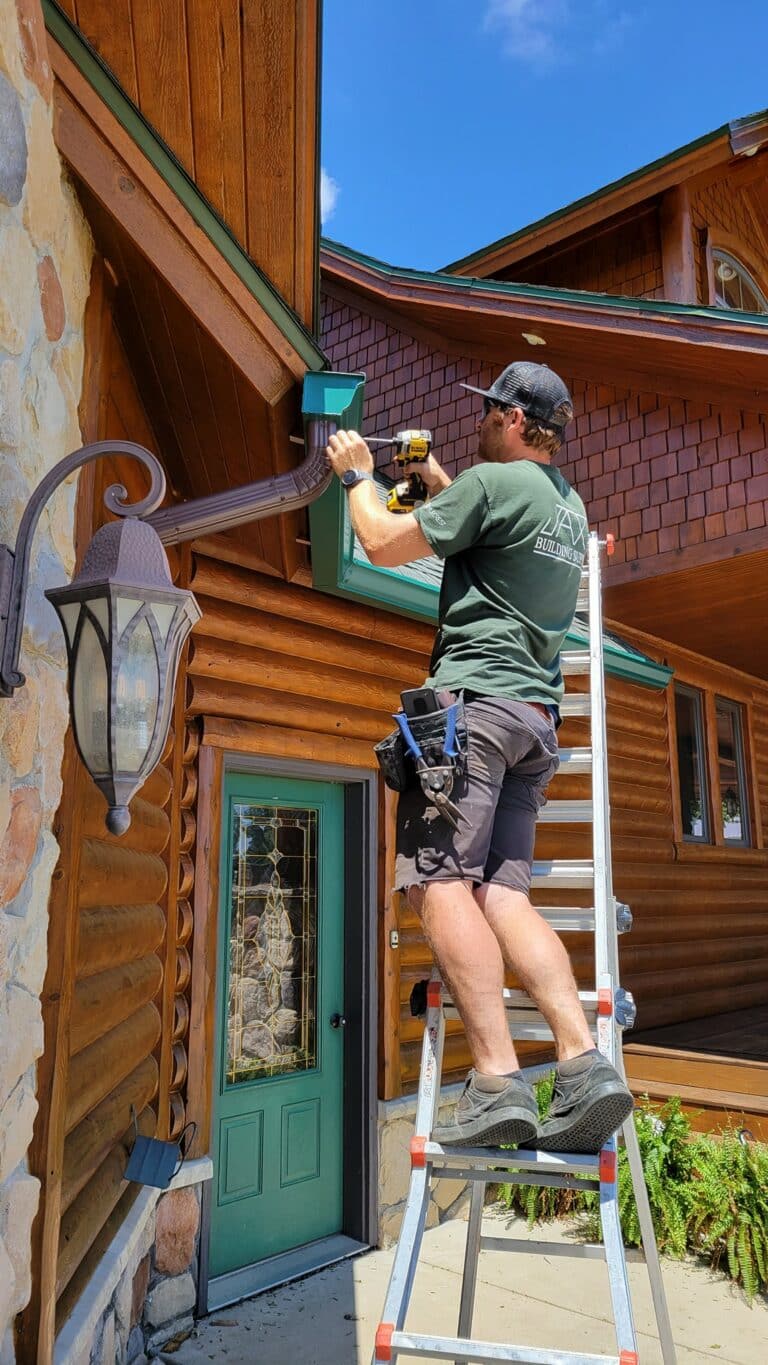 <! -- Lazy Loading Instructions Simply add data-elfsight-app-lazy before the closing div tag For an example see the placeholder code below. -->
Your #1 Local Roof Gutter Repair Company in Kalamazoo, MI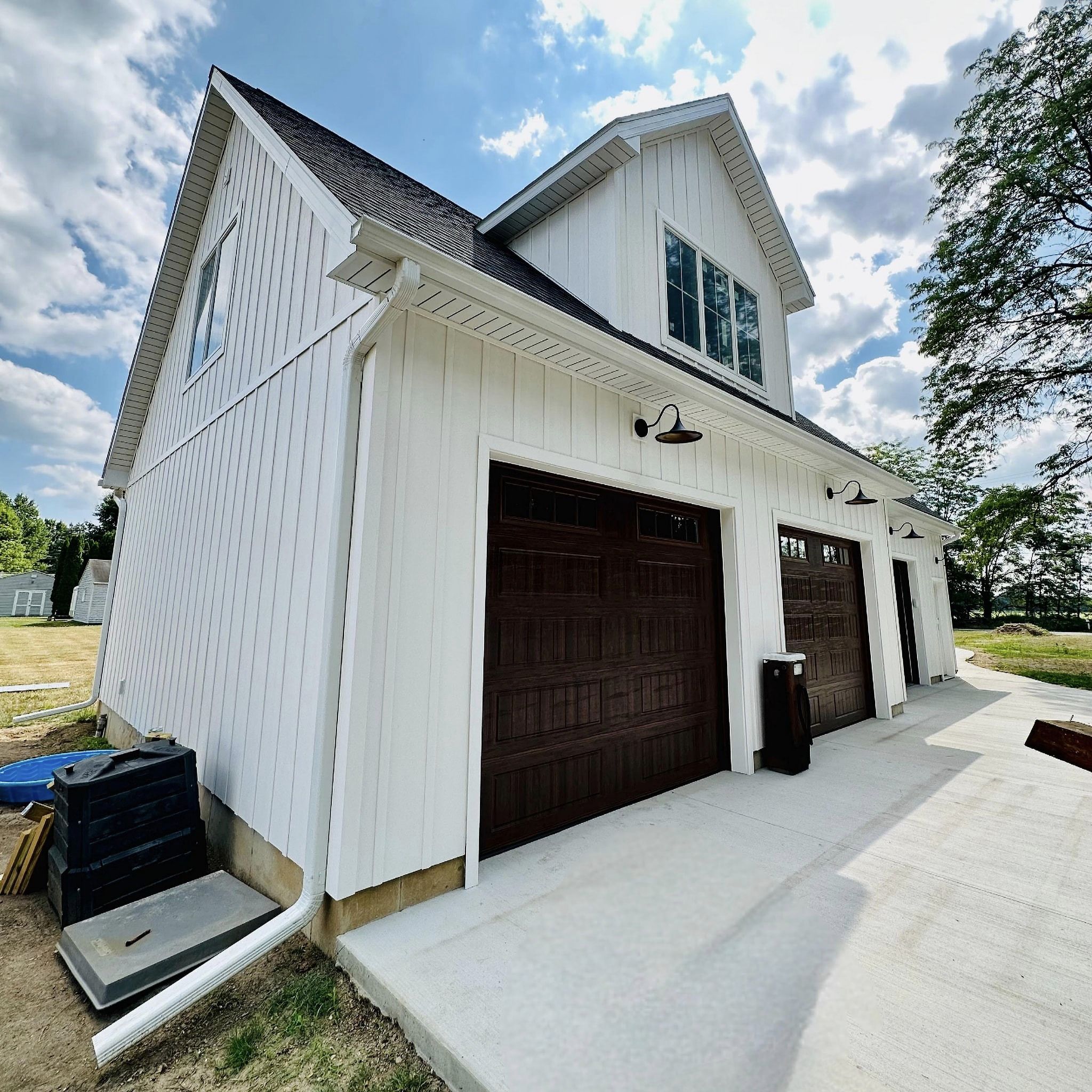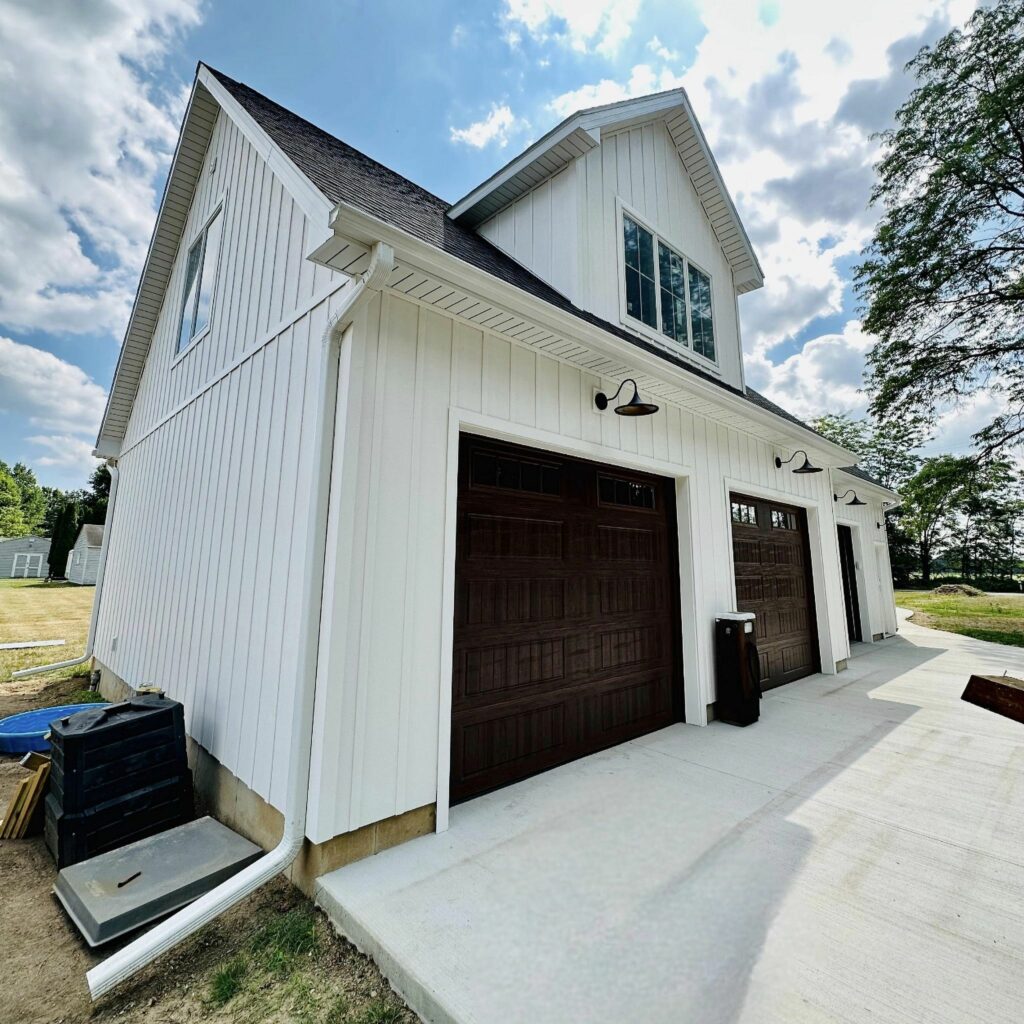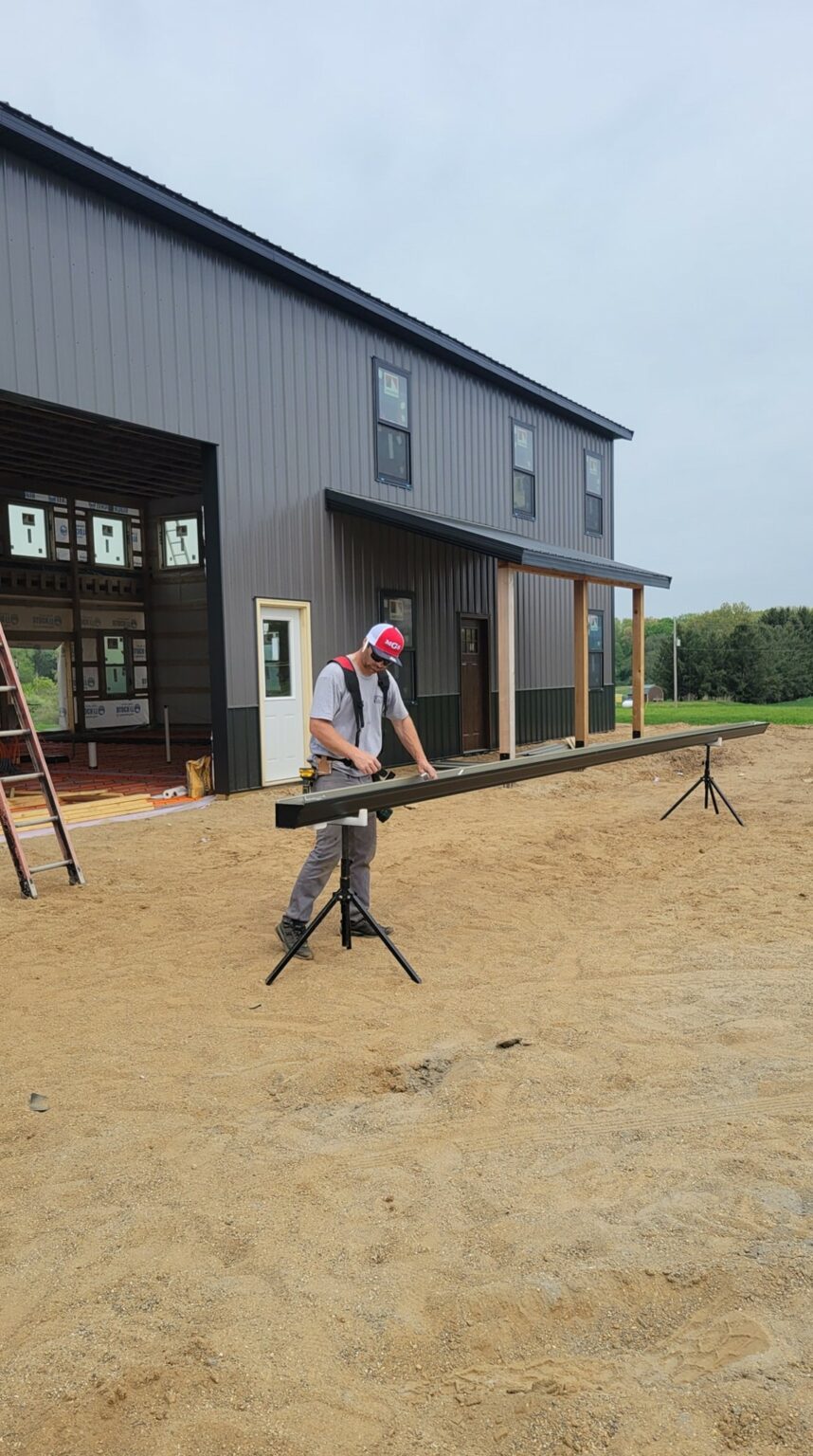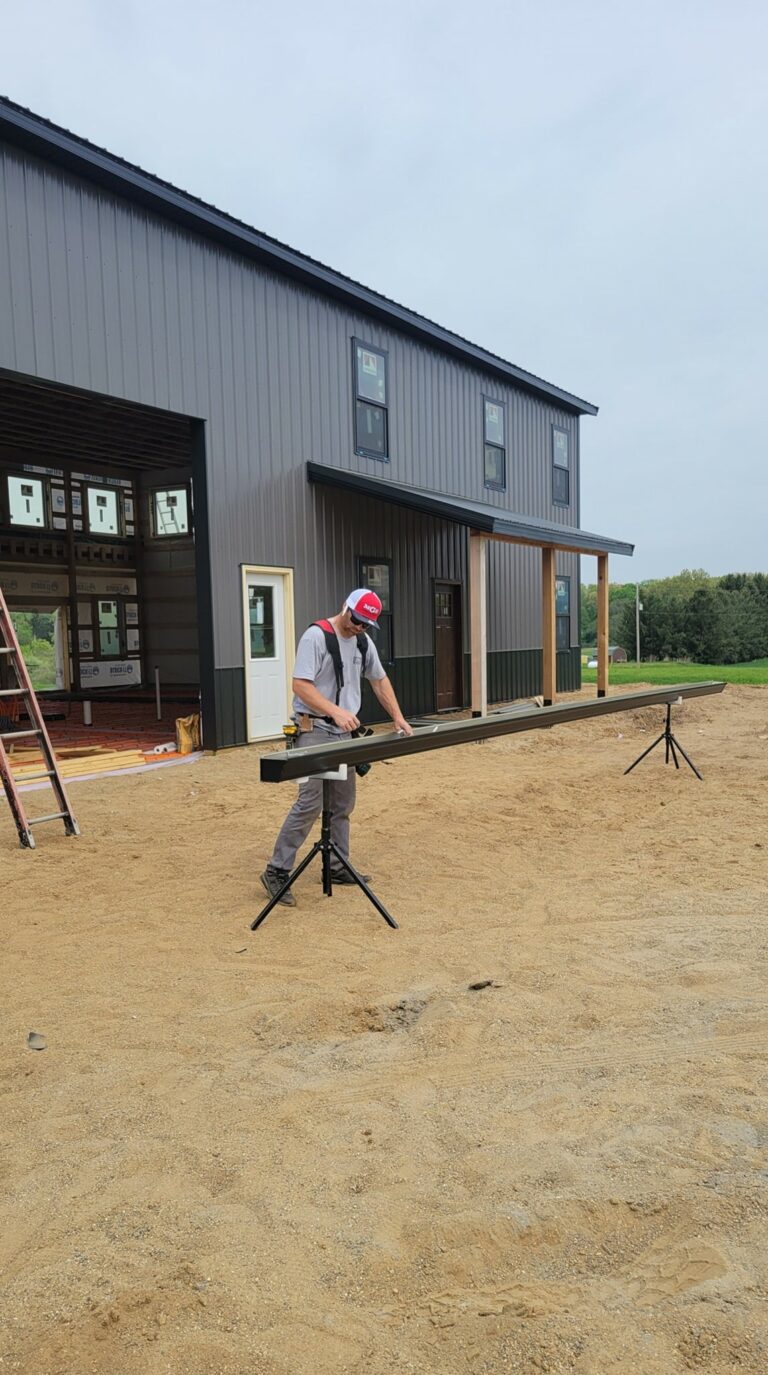 Rain Gutter Repair Specialists: Fixing Leaks and Ensuring Protection
Gutter Worx Is All you Need
Gutter Worx stands out as the leading expert in leak repair and house protection. Our committed crew specializes in fixing leaks in gutter systems and preserving the efficiency of your gutter system. Water intrusion from gutter leaks can harm your home's structure and result in mold problems. For this reason, it's essential to put your faith in experts like Gutter Worx to conduct home gutter repair skillfully.
Never underestimate the importance of preventing mold growth around your property with gutter leak repair. This is because mold poses health concerns and can cause serious allergies for you and your family. Please leave it to us to use eco-friendly methods and materials to return your gutters to their pre-damage state.
Regarding rain gutter repair in Kalamazoo, Michigan, we take pride in our accuracy and dedication to perfection. Don't let gutter problems jeopardize the integrity of your house.
A bustling city, Kalamazoo is known for its many cultural offerings, which include theaters, museums, and music festivals. It is situated in southwest Michigan. It is a great place to live and visit; it boasts a friendly neighborhood, lovely parks, and a unique blend of urban comforts and natural beauty.
Effortless Water Management: Reach Out for Seamless Gutter Repair Solutions Today!
Gutter Worx Is All you Need
Gutter Worx is your reliable partner in improving your home's water management when it comes to seamless gutter repair.
Roof gutter repair is not just about addressing problems; it's also about preserving the structural integrity of your roofs. You don't want to spend unnecessarily on roof repair or replacement.
Gutter Worx is your dependable option when you search for a gutter fix near me because we offer timely and effective services and know extensively about different gutter types.
A seamless gutter repair guarantees that your gutter system diverts rainwater from your home without interruption. Why don't you leave it to our professionals to do a fine job for you?
Gutter repair involves more than just correcting issues—it is also about safeguarding your investment. Gutter problems left unattended can result in water damage, foundation issues, and expensive repairs. To keep your property safe, Gutter Worx is committed to providing timely and trustworthy services.
Don't leave your home's water management to chance. Call Gutter Worx immediately for seamless gutter repair that improves your gutters' drainage. We would love to answer your inquiries about any of our numerous services.