Local. Family Owned. Trusted.
Top-Rated Fascia and Soffit in Paw Paw, MI
Let us help you with our Top-Rated Gutter Services Today!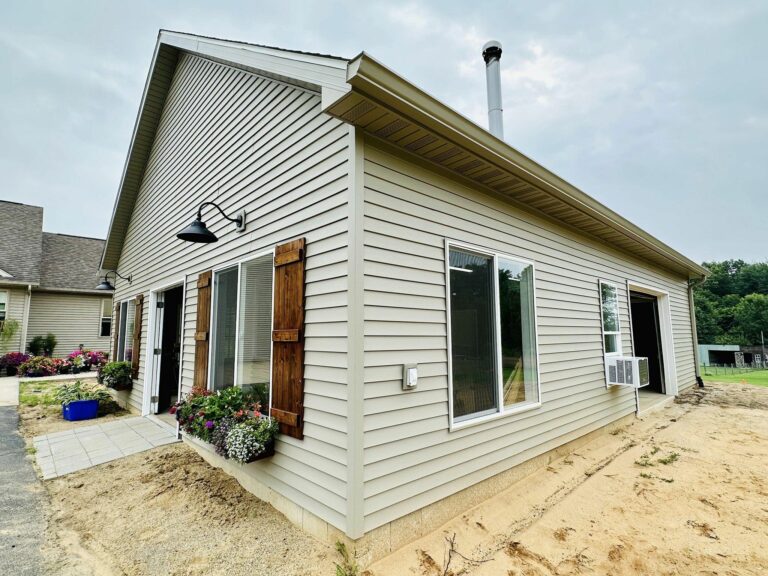 Top-Rated Fascia and Soffit Company in Paw Paw, MI
Gutter Worx is your #1 Choice
As a top-rated fascia and soffit company serving Paw Paw, MI, we take immense pride in our commitment to serving the community and its surrounding areas. Gutter Worx's mission is clear: providing you with the best fascia and soffit installation services.
Fascia and soffit may not always be the first things that come to mind when you think of home improvement, but their importance cannot be overstated. Properly installed fascia and soffit protect your home and prevent moisture from seeping into your structure. This protection ensures a healthier and more comfortable living environment for you and your family.
When your home is protected from moisture and drafts, it becomes more energy-efficient. This translates to potential savings on your energy bills over time.
Whether you're considering fascia and soffit installation for the first time or need reliable replacements, Gutter Worx is here to assist you. We stand by our words and are dedicated to providing only the most reliable installation services in the industry.
Our team understands the unique needs of the Paw Paw community and its surroundings. We take pride in our work, ensuring that your fascia and soffit are installed with the utmost care and precision. When you choose Gutter Worx, you're choosing a company that values quality, durability, and satisfaction above all else.
Searching for Soffit and Fascia Installation Near Me?
Gutter Worx Has you covered
Your quest has ended if you've been tirelessly searching for a soffit and fascia installation near you in Michigan. Look no further because we are the best fascia and soffit contractors in the business. We take pride in our reputation for excellence. When it comes to your home's exterior, we understand the importance of using materials that can withstand the test of time. We're committed to using the most durable and reliable materials, ensuring your soffit and fascia provide long-lasting protection and visual appeal.
We not only take care of your home but also your surroundings. After completing the installation, we ensure your environment is as clean and tidy as when we arrived. You can trust us to respect your property. Say goodbye to your search for soffit and fascia installation – you've found the best in Michigan, and we're here to exceed your expectations.
Whether you need a new metal soffit and fascia installation or replacements, we've got you covered. Our fascia and soffit contractors have the knowledge and skills to handle both tasks efficiently and effectively.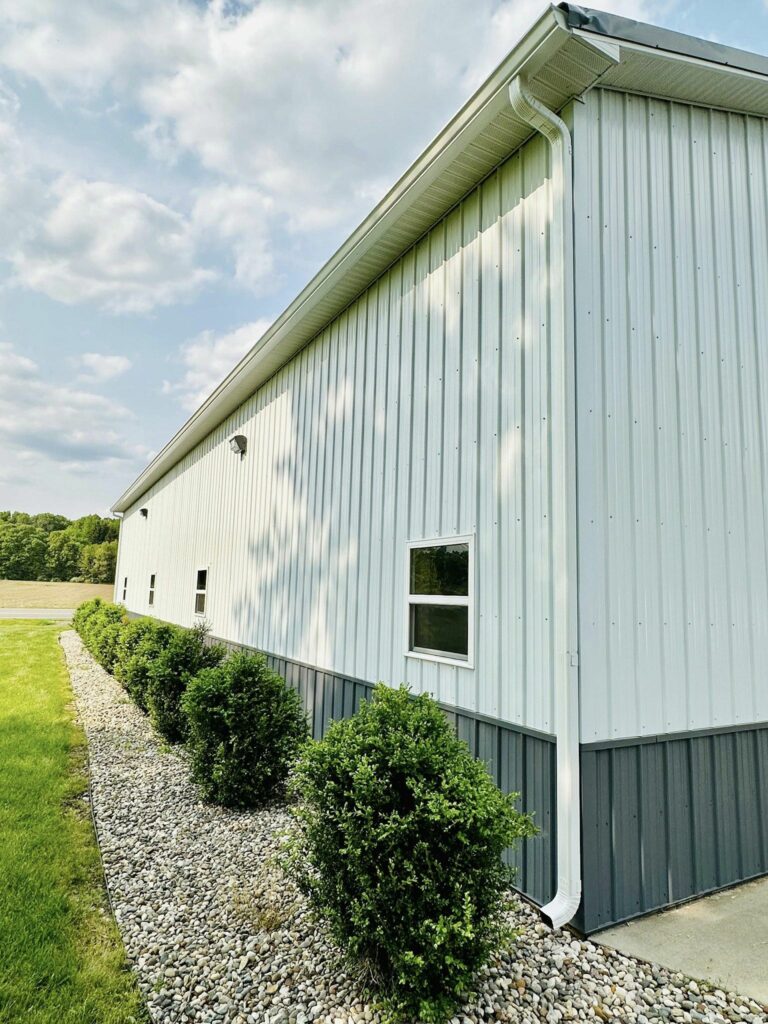 <! -- Lazy Loading Instructions Simply add data-elfsight-app-lazy before the closing div tag For an example see the placeholder code below. -->
Your #1 Fascia and Soffit Contractors in Paw Paw, MI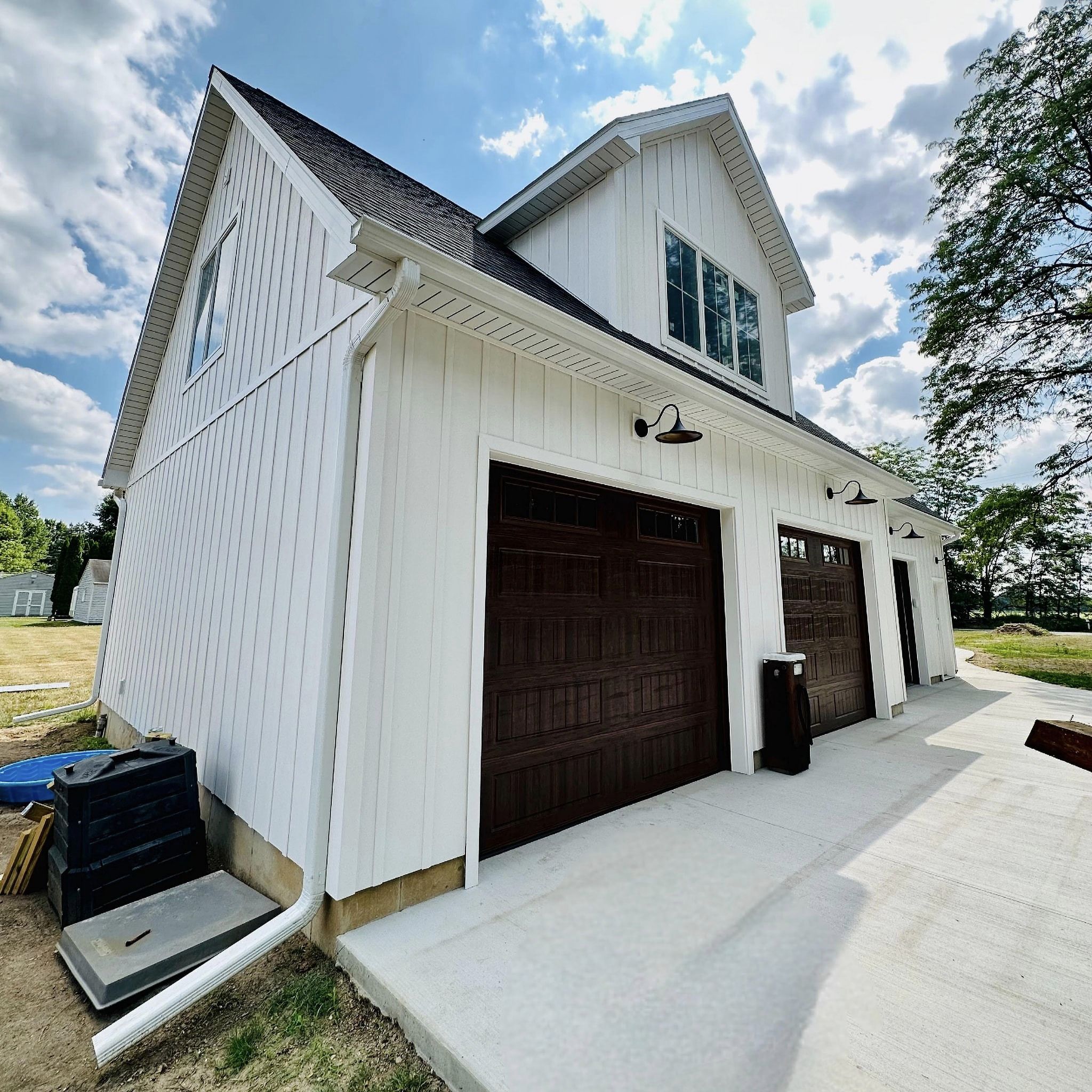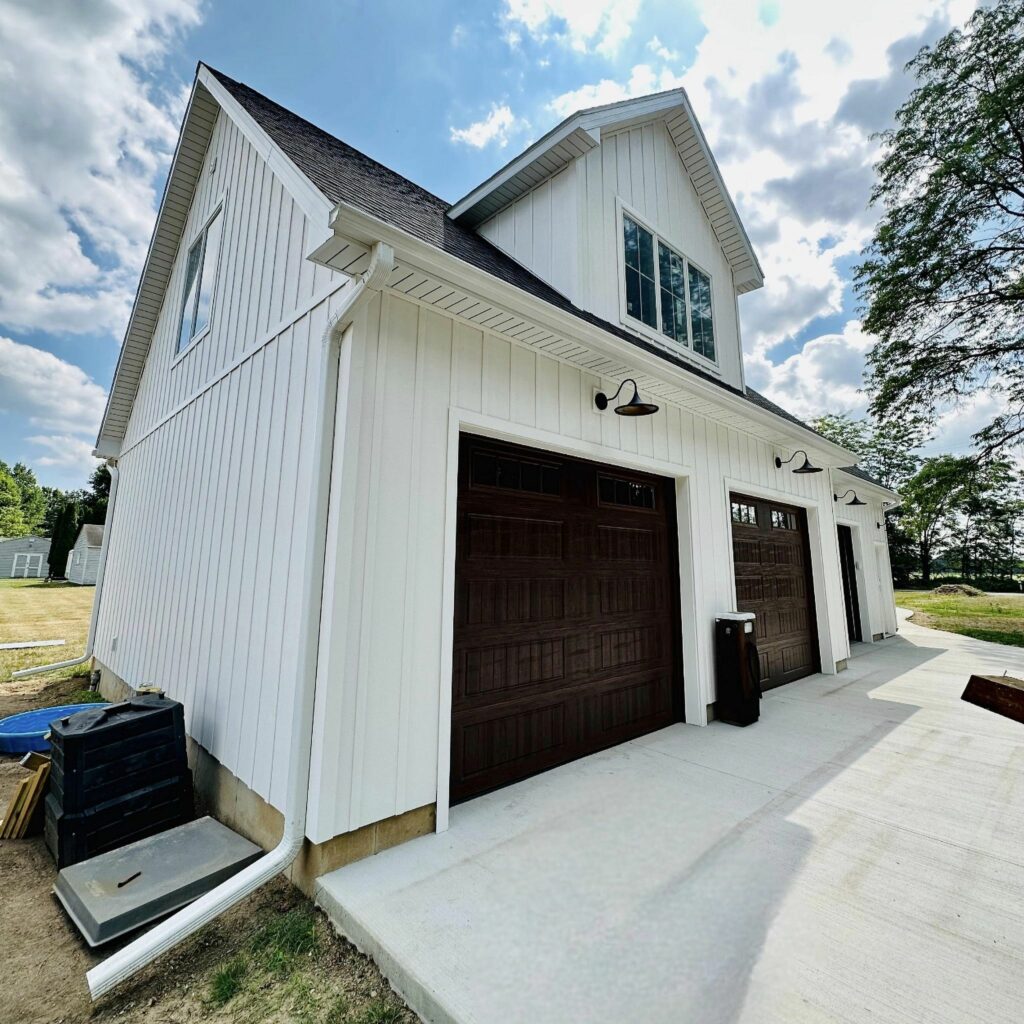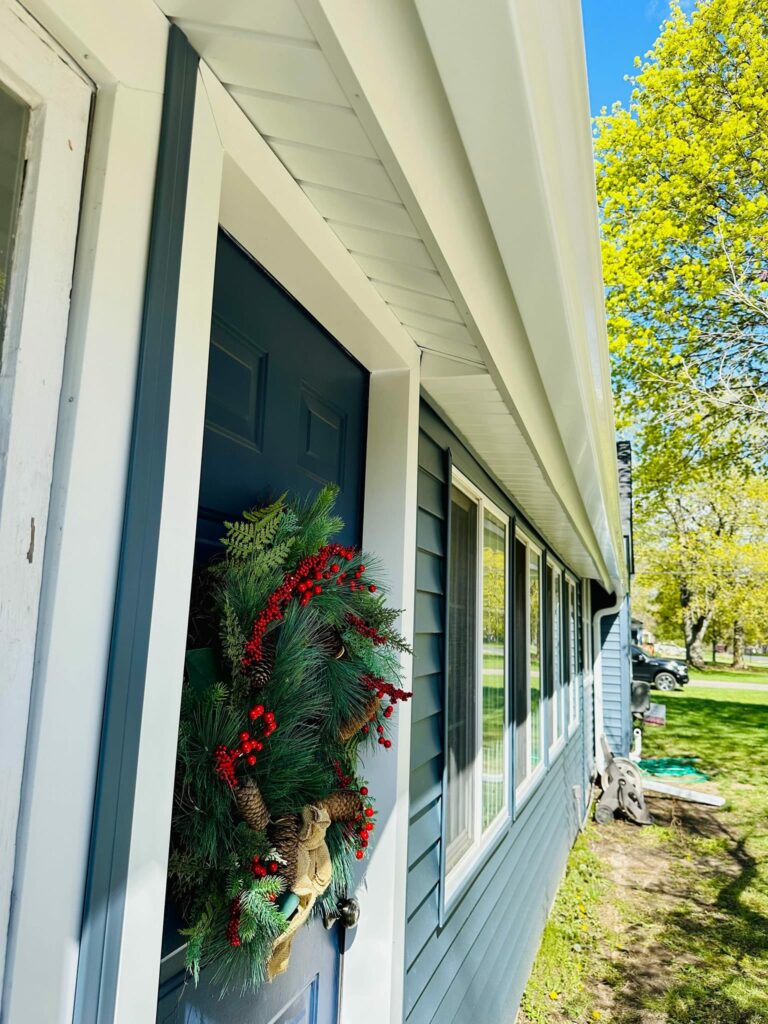 We Make It Easy to Get Soffit and Fascia Replacement in Paw Paw, MI
Gutter Worx Is All you Need
The fascia is the long, straight board that runs along the lower edge of your roof. It serves both functional and aesthetic purposes. Functionally, the fascia supports the last row of roofing tiles and gutters. Aesthetically, it covers the exposed ends of your rafters, giving your home a polished look.
On the other hand, soffit is the board that runs horizontally under the fascia. It connects the fascia to the siding and closes the gap between the eaves of your roof and the exterior wall. The soffit allows for proper ventilation while also serving as an architectural feature that enhances your home's look. The soffit provides essential ventilation to your attic, allowing air to flow freely and prevent heat buildup. This proper ventilation extends the lifespan of your roof and prevents ice dams in colder climates.
Gutter Worx also specializes in soffit and fascia replacement, ensuring the job is done right the first time. Our company is known for integrity. We use high-quality materials that not only enhance the appearance of your home but also provide lasting protection. So, if your fascia and soffit show signs of wear and tear, it's crucial to address them promptly. Fortunately, repairing soffit and fascia in Paw Paw, MI, is easy with our expert services.
Though a small town, Paw Paw is a hidden gem for tourists. It offers a peaceful escape from bustling city life. It is surrounded by natural beauty and is perfect for outdoor enthusiasts. You can enjoy outdoor activities like hiking and fishing. The friendly locals add to its appeal, making you feel welcome. Plus, its small size means you can explore at a relaxed pace. Don't underestimate Richland; it has much to offer for a peaceful and enjoyable getaway.
Call Today for More Information About Metal Soffit and Fascia Installation!
Gutter Worx Is All you Need
We understand you want to know exactly what we'll do on your property. That's why we provide detailed explanations of our fascia and soffit installation services and procedures. Whether you want new soffits and fascias or metal soffit and fascia installation, we've got you covered.
You'll be fully informed every step of the way, ensuring peace of mind throughout the project. Compared to a lot of other brands, we offer competitive and affordable rates for all our replacement and new soffits. We'll assess your property's unique needs and provide a tailored installation that ensures perfect efficiency.