Local. Family Owned. Trusted.
Top-Rated Fascia and Soffit in Richland, MI
Let us help you with our Top-Rated Gutter Services Today!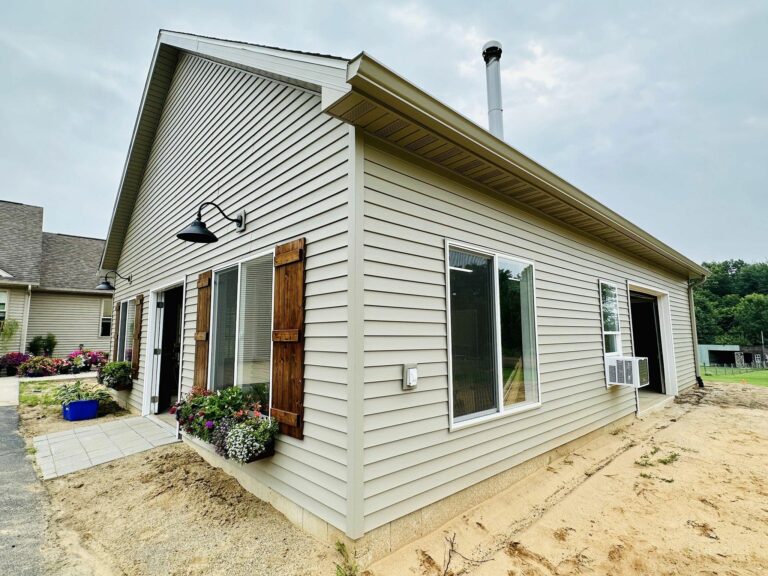 Top-Rated Fascia and Soffit Contractors in Richland, MI
Gutter Worx is your #1 Choice
When it comes to correctly installing new soffits and fascias or repairing the old ones to make them look like new, nobody does it better than Gutter Worx. Soffits and fascia installation can enhance the exterior appearance of your home, providing a polished and unified look. They come in various styles and colors, allowing you to choose options that complement your home's design. Soffits often feature small perforations or vents that facilitate air circulation in your attic space. Proper ventilation helps regulate temperature and moisture levels, preventing mold and mildew growth and reducing energy costs.
If you're not aware, fascia boards protect the edges of your roof and act as a barrier against the elements. They help prevent water, pests, and debris from entering the space behind your roofline, reducing the risk of damage to your roof and interior.
One remarkable aspect of soffits and fascia is their ability to reduce maintenance requirements for your home's exterior. They shield the vulnerable areas of your roofline from exposure to weather, reducing the need for frequent painting or repairs.
We are committed to excellence, and we also believe that quality should not come at an exorbitant price. Our services are of the highest quality and reasonably priced, ensuring that you get the most value for your money. We understand that keeping up with house maintenance shouldn't break the bank, so we offer affordable rates without compromising on quality.
Searching for Fascia and Soffit Installation Company Near Me?
Gutter Worx Has you covered
When it comes to fascia and soffit installation, quality is non-negotiable. Our fascia and soffit contractors are highly qualified, experienced, and dedicated to delivering top-notch results in Richland, MI. We take pride in using the best materials and the latest techniques to ensure that your home's roofline is both functional and aesthetically pleasing.
We are proud to be the leading soffit and fascia contractors in Richland, MI, and the surrounding areas. Soffit and fascia might not always be the first things that come to mind when considering your home's exterior, but they play a vital role in maintaining your property. Fascia shields the edges of your roof, preventing water, pests, and debris from infiltrating your attic or behind your roofline.
A proper soffit installation contributes to energy efficiency by providing ventilation that helps regulate attic temperatures, reducing the load on your HVAC system and lowering energy bills. Trust us to handle repairing the soffit and fascia or installing new ones. Without adequate soffit and fascia, your property can suffer from water seeping into your home, causing costly structural damage, mold growth, and interior water damage.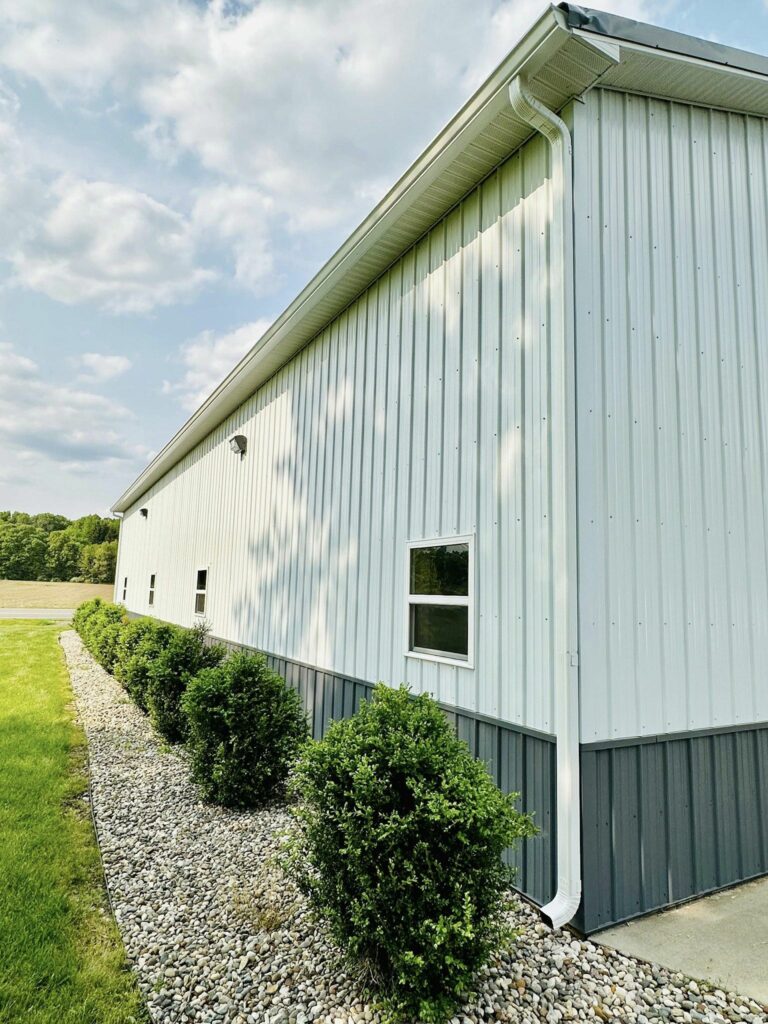 <! -- Lazy Loading Instructions Simply add data-elfsight-app-lazy before the closing div tag For an example see the placeholder code below. -->
Your #1 Fascia and Soffit Contractors in Richland, MI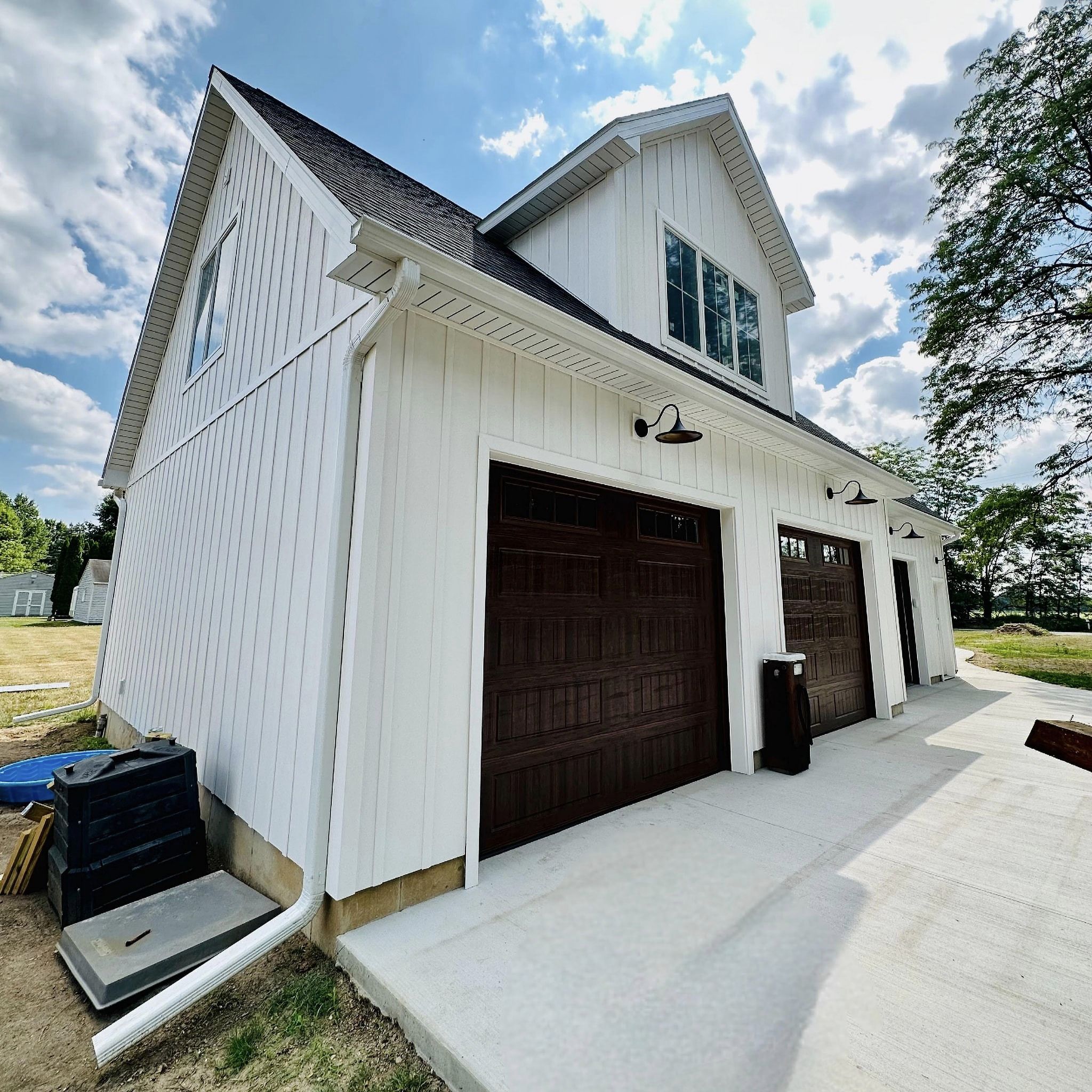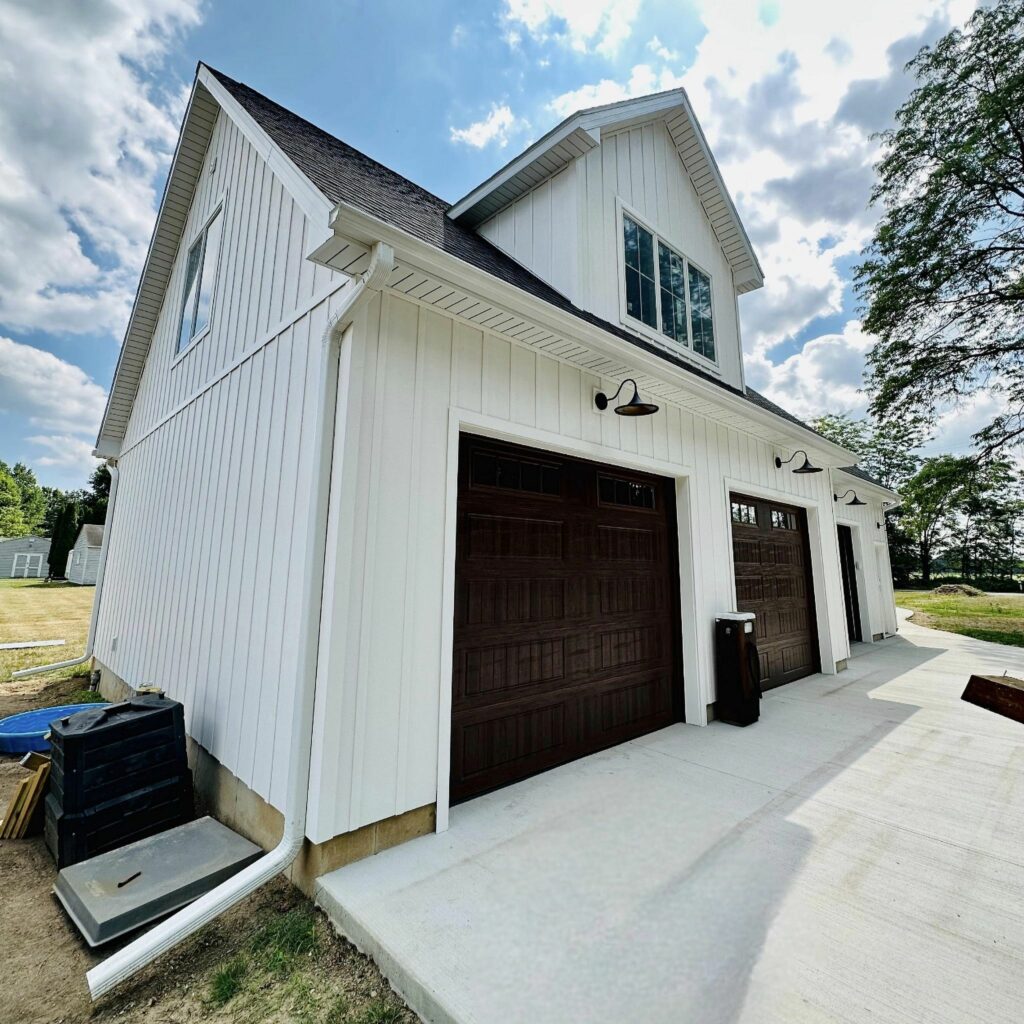 Professional Fascia and Soffit Installation in Richland, MI
Gutter Worx Is All you Need
Are you in need of reliable and local soffit and fascia repair or replacement services in Richland, MI? Are you searching for a "soffit and fascia installation near me"? Look no further! We are your trusted neighborhood experts, providing top-notch fascia and soffit installation in Richland, MI. We take pride in delivering trustworthy services, and our reputation is built on reliability. You can count on us to complete your soffit and fascia repairs or replacements with professionalism and attention to detail.
As the leading soffit and fascia contractors in Richland, MI, we take pride in our commitment to excellence. When you choose us, you're selecting a team that understands the crucial role soffits and fascia play and is dedicated to delivering their benefits to your property. Get in touch today for a consultation or a quote, and experience the difference that expert soffit and fascia services can make for your building!
Richland is a small town with a vibrant arts and cultural scene. Local artists, galleries, and cultural events offer plenty to enjoy, and the town's tight-knit community makes it easy to form strong connections with neighbors and others in the area. This sense of community can be a wonderful aspect of living there, as it allows you to build strong relationships with those around you.
Contact Us for Metal Soffit and Fascia Installation in Richland, MI!
Gutter Worx Is All you Need
Whether you require soffit and fascia replacement, repair, or maintenance, our experts can repair damaged soffits or replace them with new, high-quality materials, ensuring your property's protection and aesthetics. We tailor our solutions to what best suits your home or office building.
If you're looking for something different, we've got you covered. In addition to traditional fascia and soffit options, we specialize in metal soffit and fascia installation. Metal soffit and fascia installation offer enhanced durability and a sleek, modern look for your home.
Whether you prefer a traditional design or a modern metal finish, our professionals can accommodate your requirements. For a free consultation, contact us today and allow us to create a masterpiece of a roofline for your house. Our primary goal is to ensure your satisfaction, and we're here to help you realize your vision.