Local. Family Owned. Trusted.
Expert Gutter Repairs in Richland, MI
Let us help you with our Top-Rated Gutter Services Today!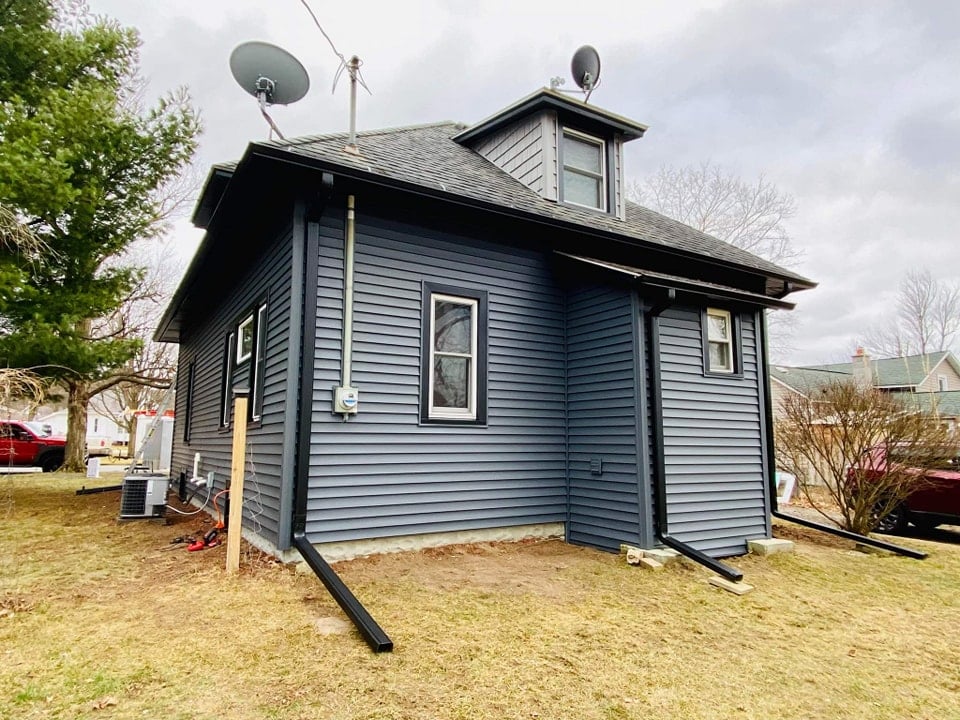 Top-rated Gutter Repair Service in Richland, MI
Gutter Worx is your #1 Choice
Are you experiencing problems with your clogged gutter? It's a common issue for homeowners, but it's essential to address it promptly. However, getting the right company to fix these issues can be problematic. Imagine eagerly searching for a company to fix your gutter issues, only to find that they worsen the situation. We understand that you don't want this nightmare scenario to become your reality. That's why Gutter Worx is your only go-to option in Richland, MI.
At Gutter Worx, we're committed to providing top-notch gutter repair services near you that resolve your current issues and ensure your gutter looks and functions like new ones. We understand that your home's gutter system is vital in managing rainwater and protecting your property. That's why we take our responsibility seriously. Our team of skilled gutter specialists has years of experience in the industry, making us experts in roof and rain gutter repair. We've encountered many gutter issues and have successfully restored countless gutter systems to their optimal condition.
One of our specialties is seamless gutter repair. We understand that a seamless gutter system enhances your home's aesthetics and minimizes the risk of leaks and clogs. When you choose Gutter Worx, you can rest assured that we use high-quality materials and proven techniques for every repair job. We don't cut corners, ensuring that your gutter repair is built to last. We value your time and know a damaged gutter can disrupt your daily life.
Searching For Richland Gutter Repair Near Me?
Gutter Worx Has you covered
Imagine a rainy day without the stress of flooding or a messy environment. Picture a home where your gutter system functions flawlessly, keeping your property safe and clean. At Gutter Worx, this is precisely what we do. So, contact us if you're looking for a company that can handle your gutter fix nearby.
When it rains, the last thing you want to worry about is water damage to your home or a messy, waterlogged yard. That's where we come in. Our mission is to provide you with a worry-free solution for your gutter needs. With our professional touch, you won't have to worry about constantly asking us for fixes or repairs. We finish the job immediately, ensuring your peace of mind.
Quality should not come at a high price, and we firmly believe in affordability without compromising the quality of our service. Our competitive pricing ensures you get top-notch gutter repairs in Richland, MI, without breaking the bank. We're committed to providing you with value for your money. Contact us today to schedule your affordable gutter repair service. Say goodbye to flooding and messy environments – we've got you covered!
ed home.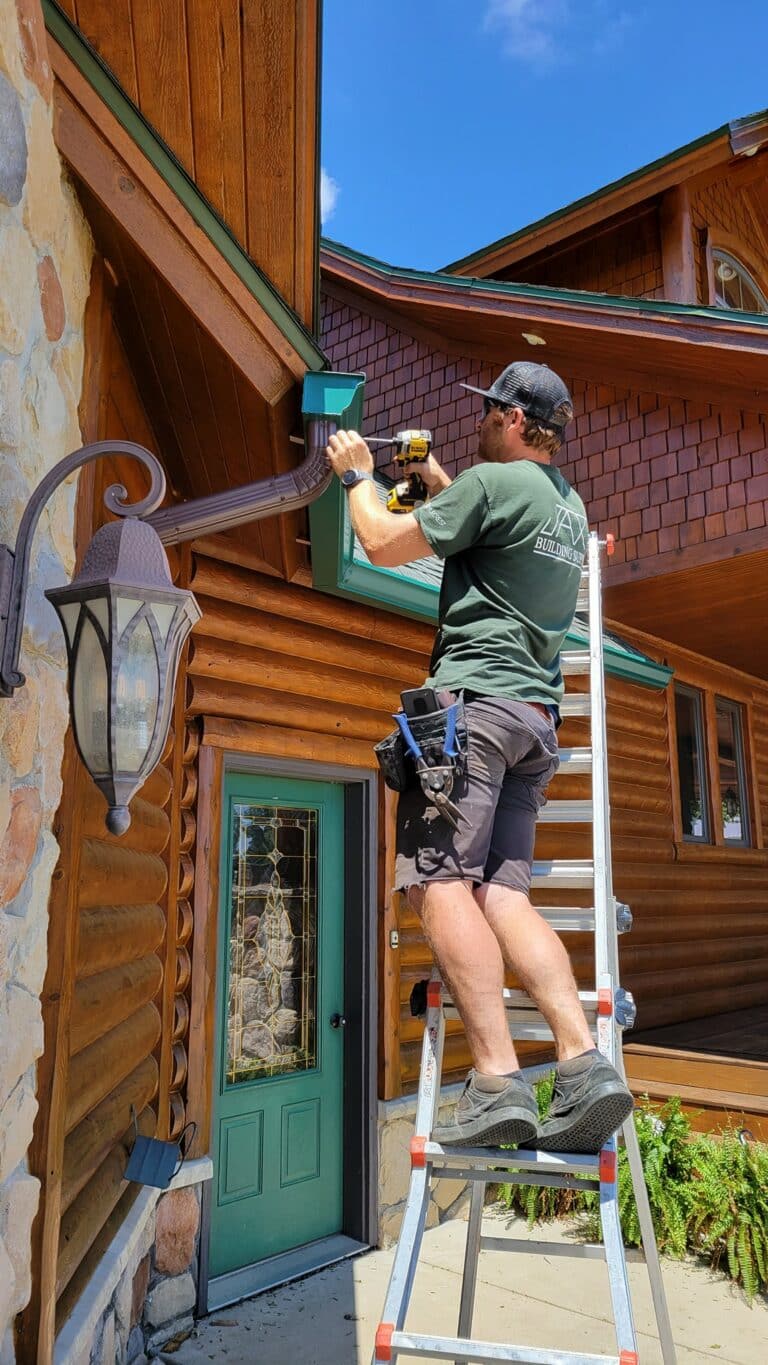 <! -- Lazy Loading Instructions Simply add data-elfsight-app-lazy before the closing div tag For an example see the placeholder code below. -->
Your #1 Local Roof Gutter Repair Company in Richland, MI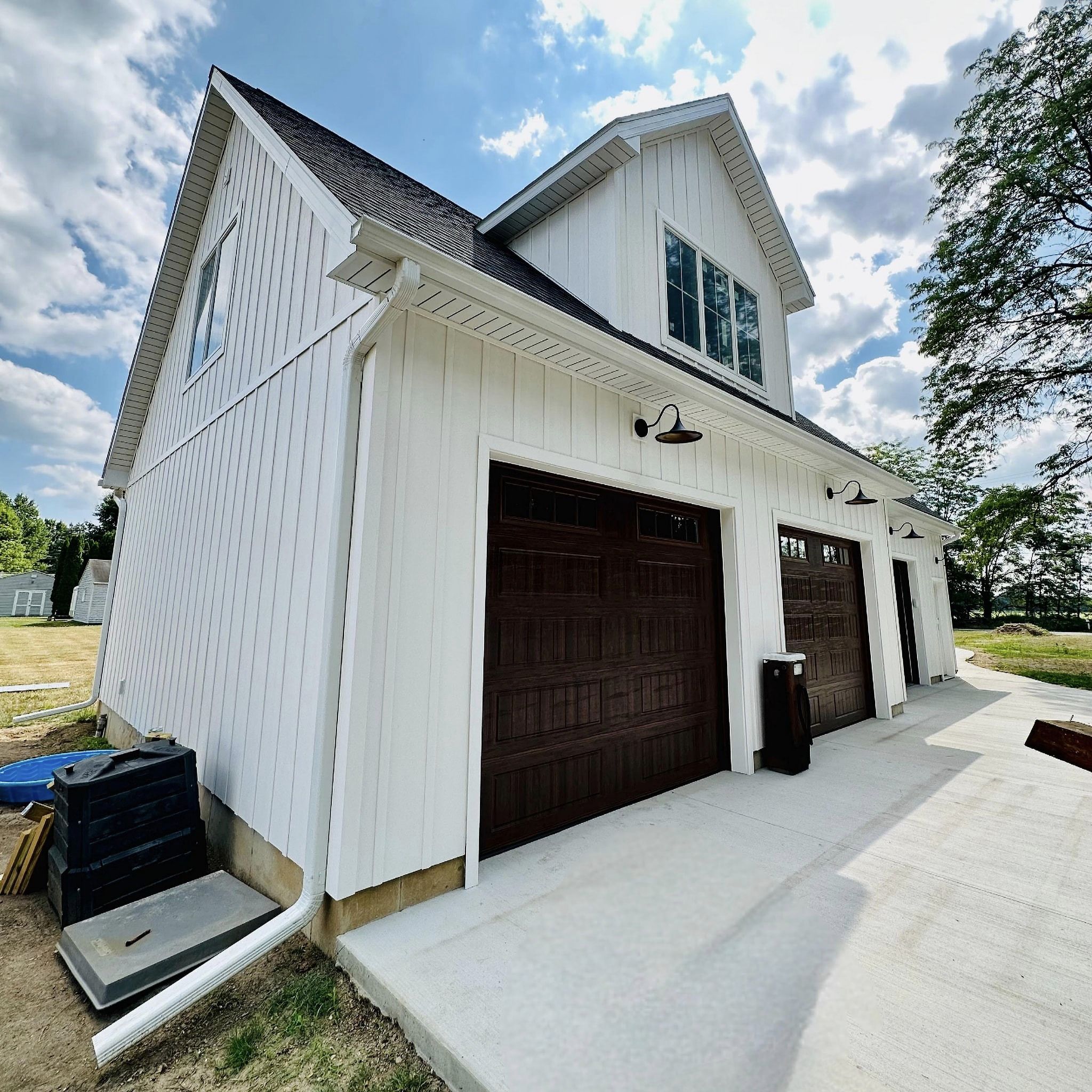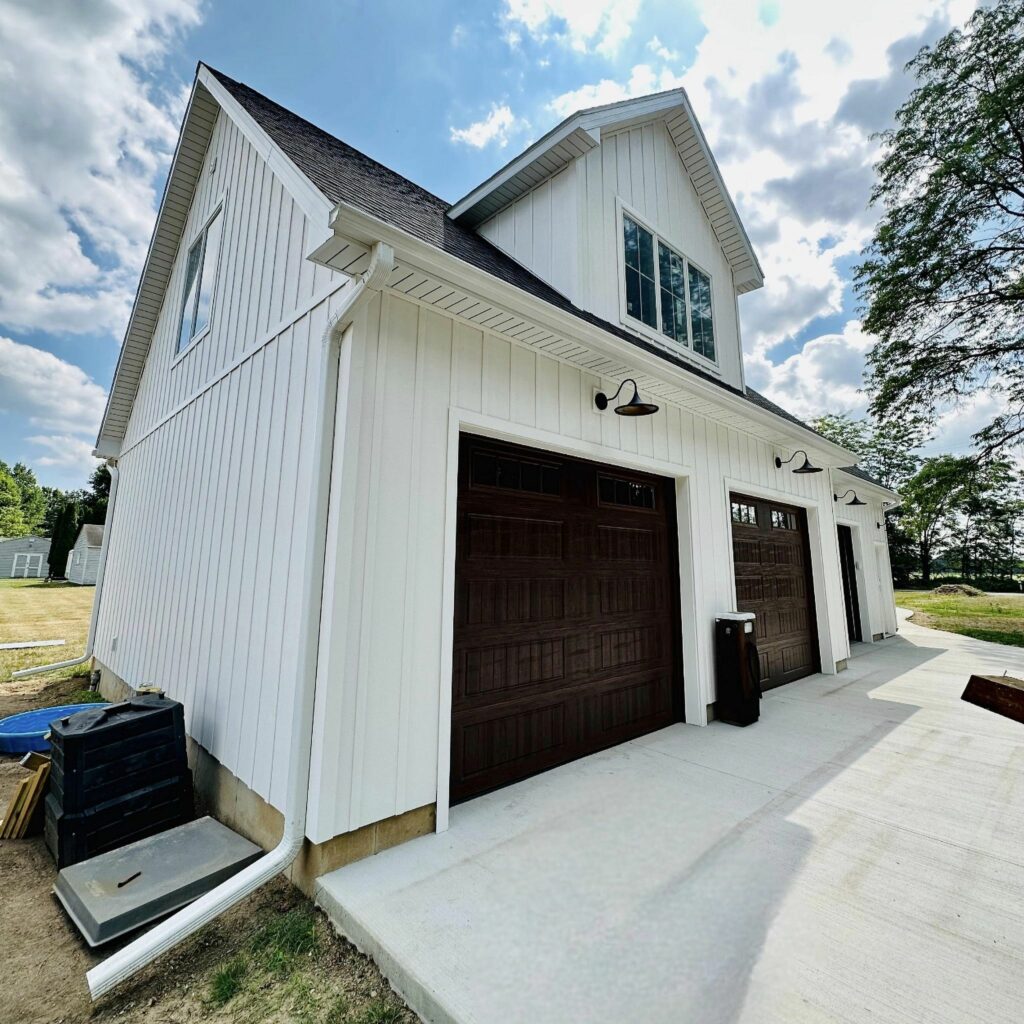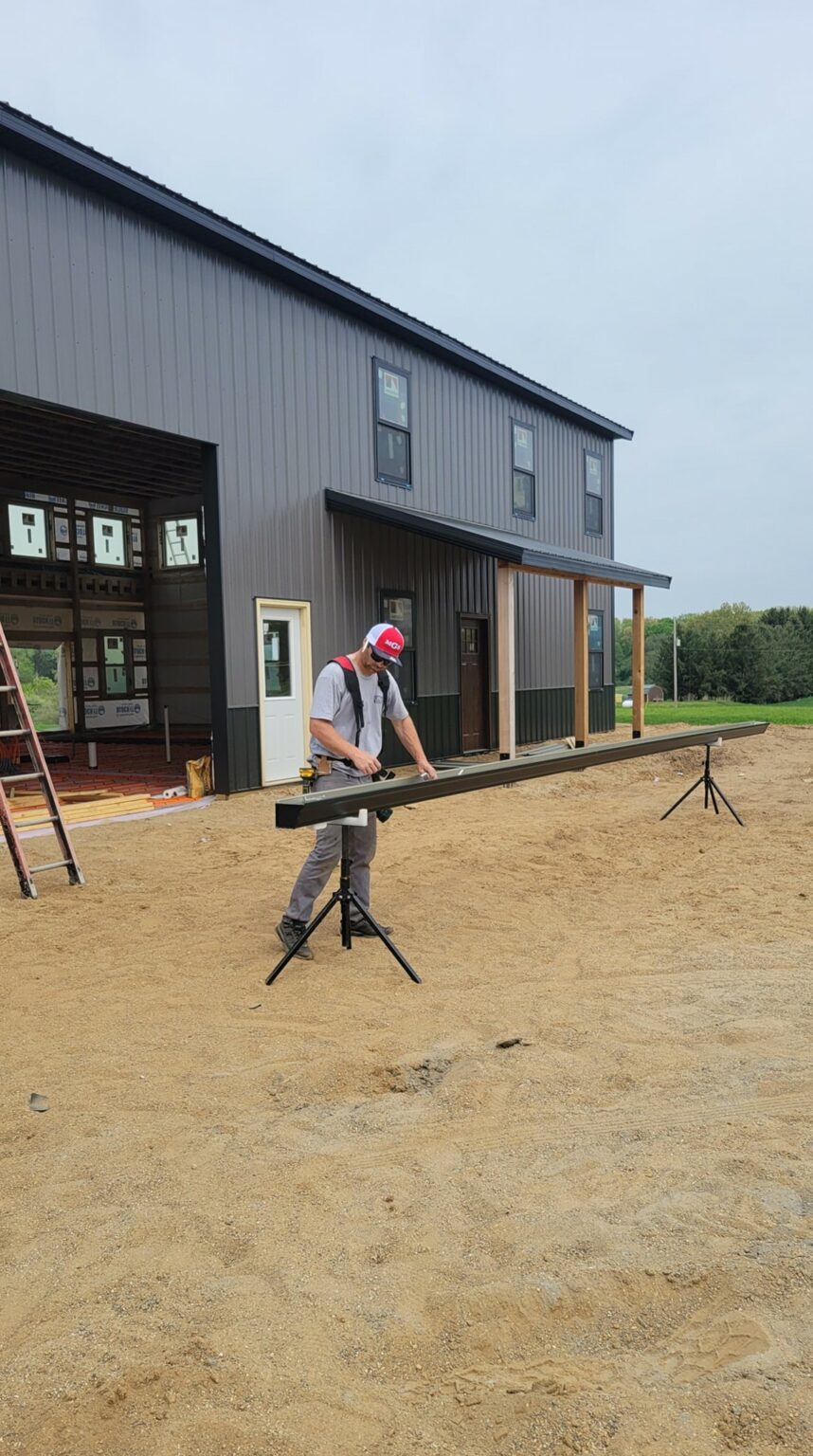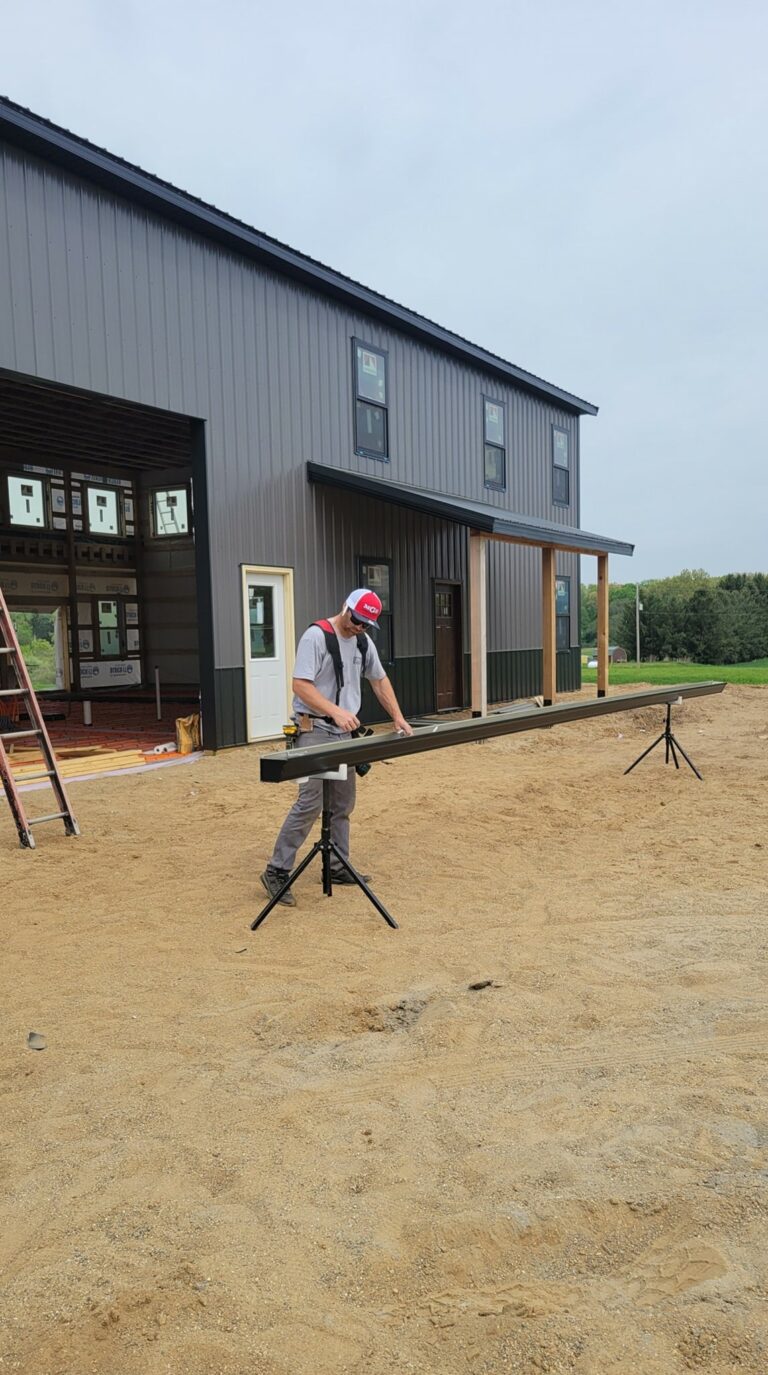 Expert Gutter Repair Service Richland, MI Residents Trust
Gutter Worx Is All you Need
Gutter problems can't wait. When you notice issues with your gutter system, it requires swift and professional attention to prevent further damage to your home. At Gutter Worx, we are a group of gutter experts who understand the urgency of gutter repair, and we're here to provide you with seamless gutter repair.
We take pride in our rapid response time. You won't be kept waiting when you contact us for gutter repair. Our dedicated team is on standby, ready to spring into action as soon as you reach out. We know every moment counts regarding safeguarding your home from potential water damage. Your peace of mind is our priority, and we're here to provide the immediate assistance you need whenever you need it.
Our team of skilled professionals is quick to respond and efficiently diagnose and resolve your gutter issues. We have the right tools and expertise to do the job swiftly and effectively, ensuring that you get the best roof gutter repair service. When you choose to work with us, you're choosing a gutter company you can rely on for fast and effective gutter leak repair.
Richland is a small town but also offers the conveniences you'd find in a bigger city. You can visit parks and shop at local stores, which are great for families and anyone who lives here. It's a town that has a little something for everyone to enjoy. So, if you're looking for a new town to settle in, Richland is a good choice.
Call today for seamless gutter repair in Richland, MI!
Gutter Worx Is All you Need
Are damaged gutters messing up your surroundings? Do you need someone who knows home gutter repair and makes it look new? You should contact us if you're tired of having an unattractive residential home and searching for Richland, MI, gutter repair nearby.
Our team is well-trained in gutter and downspout repair. We pay close attention to every aspect of the repair process. We're here to provide immediate assistance and protect your home from potential water damage. Your satisfaction and peace of mind are just a phone call away.