Local. Family Owned. Trusted.
Top-Rated Gutter Company in Richland, MI
Let us help you with our Top-Rated Gutter Services Today!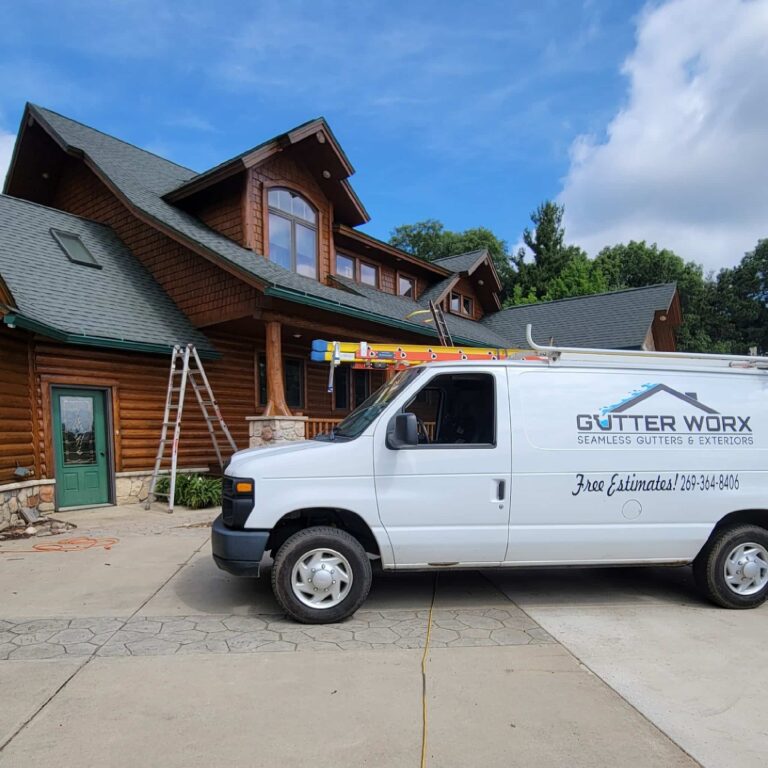 Professional Gutter Company in Richland, MI: Quality Craftsmanship Guaranteed
Gutter Worx is your #1 Choice
Maintaining a home is no small feat, and countless tasks demand our attention. From landscaping to interior cleaning, the list can seem never-ending. Unfortunately, one essential task that often gets overlooked is gutter cleaning. Gutters protect your home from water damage by redirecting rainwater away from your roof and foundation. However, neglecting gutter maintenance can lead to costly repairs and even health concerns. That's where Gutter Worx, a gutter company in Richland, MI, steps in as the best company to contact for thorough gutter cleaning.
Gutters are a vital part of your home's drainage system. Their primary purpose is to redirect water away from your roof and foundation, preventing water from infiltrating and causing extensive damage. However, gutters can accumulate dirt, leaves, twigs, and other debris over time, leading to blockages.
So, it's best to contact a local gutter company that can prevent this, and if you already have a clogged gutter, we will fix it. We will do a thorough cleaning that will take your gutter and your property's look from 1 to 100. Don't wait until it's too late; contact Gutter Worx today and enjoy clean and functional gutters.
Unveiling Excellence: Leading Gutter Specialists in Richland, MI for Every Need
Gutter Worx Has you covered
Gutter Worx's journey in the gutter cleaning business has been marked by a legacy of excellence. Over the years, our dedicated team of specialists has honed their skills, ensuring that we provide the best guttering service to our valued customers. Whether your gutters require routine cleaning, repair, installation, or the addition of protective guards, we have the expertise to deliver outstanding results.
One of the best indicators of our excellence is the satisfaction of our customers when we provide our different gutter services. With Gutter Worx taking care of your gutter cleaning needs, you can bid farewell to those unwanted complaints from your neighbors about your neglected gutters. Our services have a reputation for sparking curiosity among neighbors who are no longer concerned about your gutter's appearance but instead seek recommendations for their own.
Just so you know, the age-old saying, "prevention is better than cure," holds when it comes to gutter cleaning. Regular maintenance is the key to preventing costly damage to your home and maintaining a healthy living environment. Neglecting gutter cleaning puts your home at risk and poses health concerns. But trust our gutter specialists always to handle any gutter service.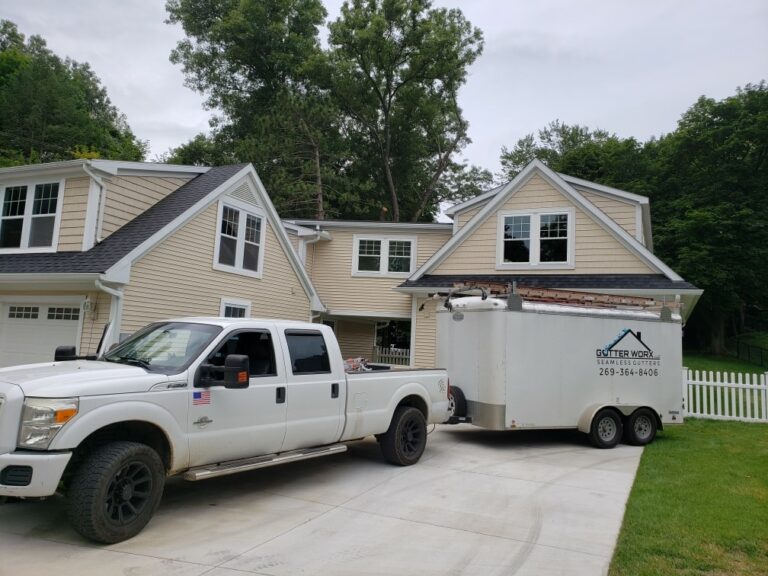 <! -- Lazy Loading Instructions Simply add data-elfsight-app-lazy before the closing div tag For an example see the placeholder code below. -->
Your #1 Local Gutter Company in Richland, MI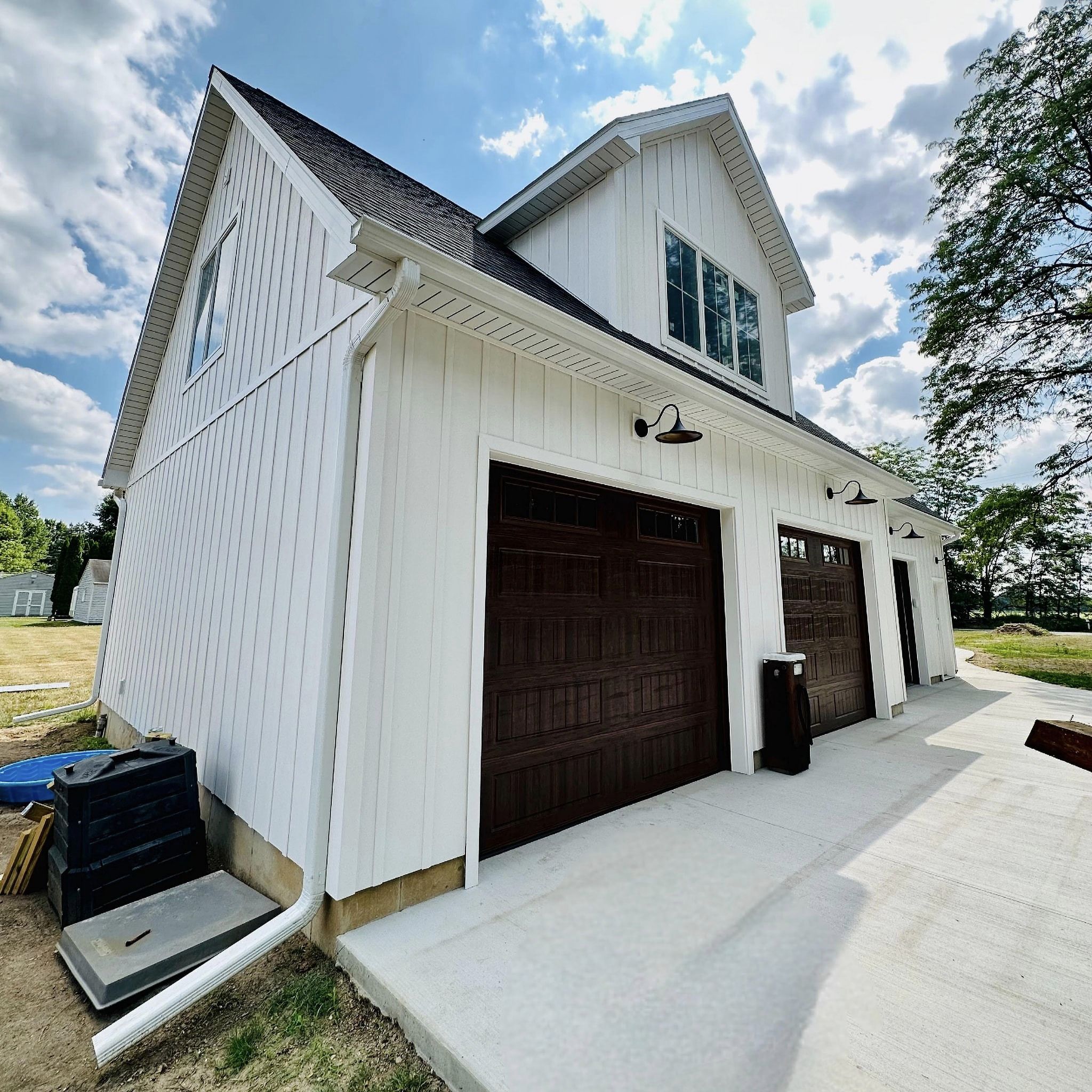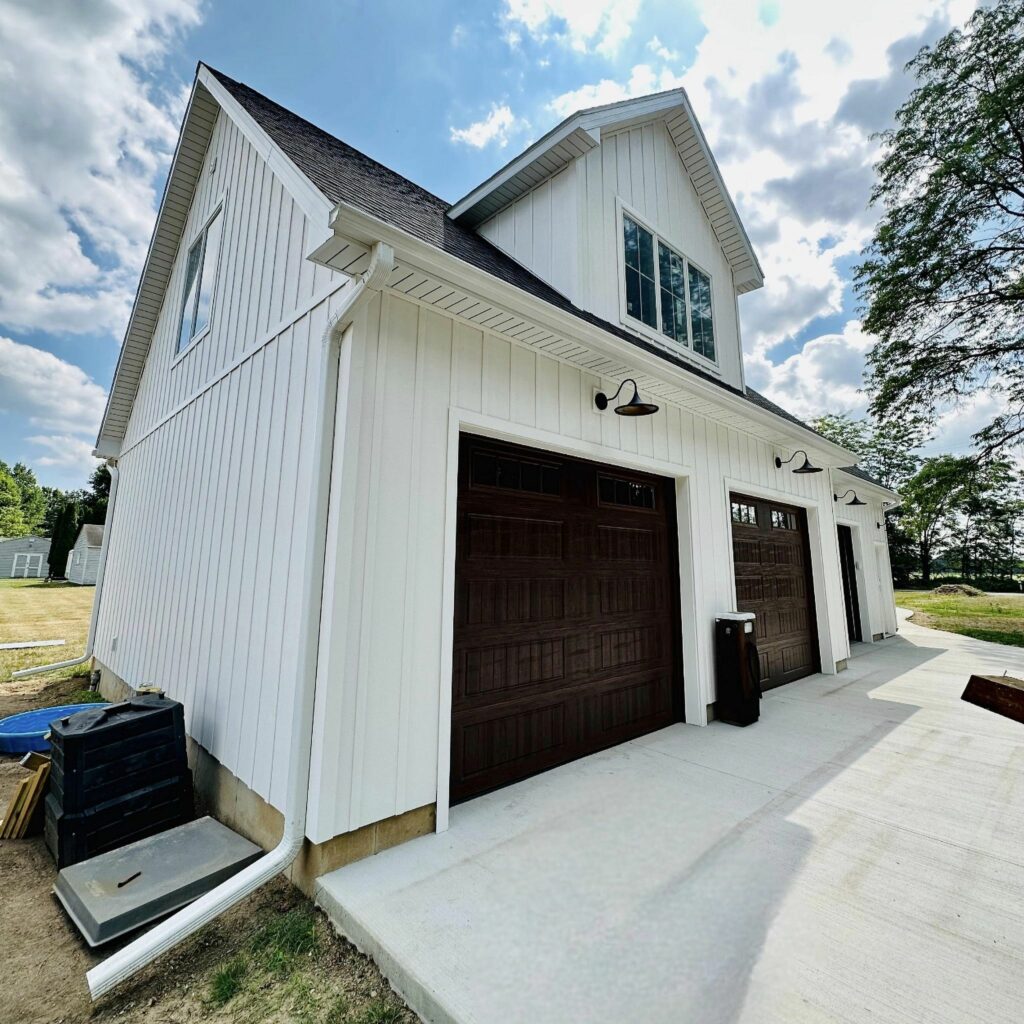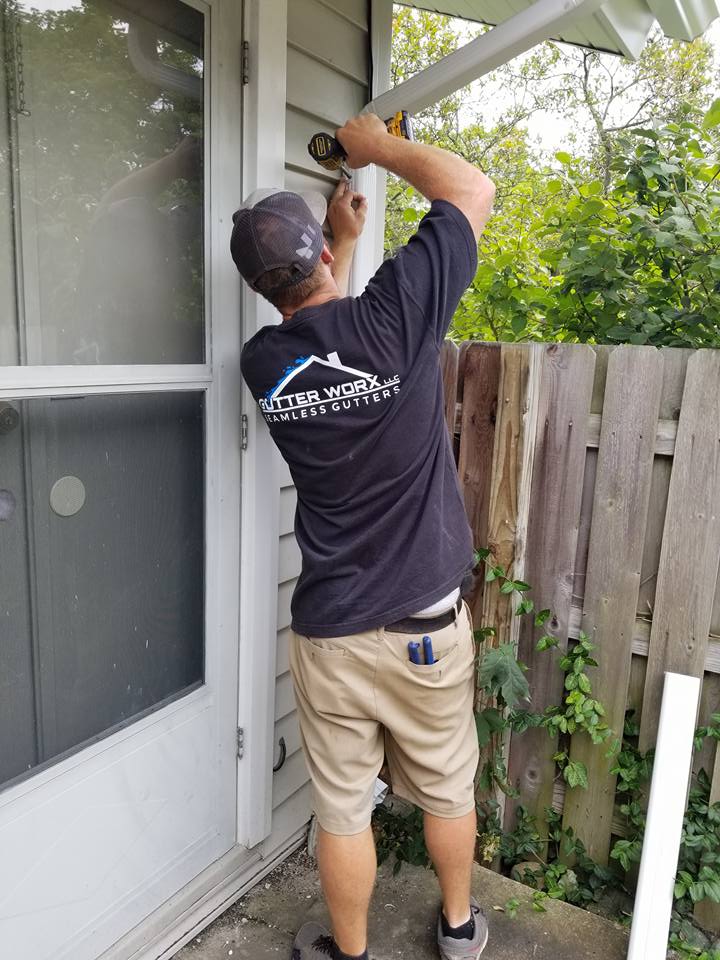 Searching for a Professional Richland Gutter Company Near Me?
Gutter Worx Is All you Need
At Gutter Worx, we understand the importance of responsible environmental practices. That's why we are committed to sustainability, employing environmentally friendly cleaning products and methods whenever possible. This makes us the best Richland, MI gutter company near you.
at offers various guttering solutions in Battle Creek and its environs. If you have been wondering where to get professional gutter repair services in Battle Creek, MI, you have come to the right place.
Gutter Worx doesn't compromise on the quality of their work or the products they use. When you choose Gutter Worx, you can rest assured that only the best products and materials will be employed to keep your gutters pristine and debris-free. Our attention to detail is unmatched, leaving your gutters at their best.
When you engage Gutter Worx, you're not just hiring a gutter cleaning service; you're enlisting the expertise of the best gutter contractors. Our technicians are highly trained and deeply passionate about what they do. This dedication to their craft ensures that your gutter cleaning needs are met professionally and precisely. With Gutter Worx, you can trust to get the best guttering assistance.
Richland is considered one of the nicest places to live in Michigan. People like it because it has a pleasant, rural atmosphere, which means it feels like a peaceful countryside. Many retired people live in Richland because it's a calm and peaceful place to live.
Call Today & Revamp your gutters with Gutter Worx's expert Gutter Contractors in Richland, MI!
Gutter Worx Is All you Need
Beyond property damage, dirty gutters can also pose health risks. When left unattended, clogged gutters can become breeding grounds for pests like mosquitoes and fleas. This can potentially lead to respiratory problems for you and your family. To avoid these problems, it's crucial to prioritize regular gutter cleaning. Preventing issues is always more cost-effective and less stressful than dealing with the aftermath. Also, keeping your gutters clean can extend their lifespan and protect your home and health.
 are keen on giving you the best gutter cleaning and repair services at affordable prices. If you have been looking for gutter contractors near me for your business or home, Gutter Worx is here for you.
Gutter Worx has standby gutter contractors near you for emergency gutter cleaning services. Our skilled technicians are on standby, ready to deploy immediately to mitigate the damage caused by overflowing, clogged gutters nearby. When contacting Gutter Worx, you can count on a swift response, ensuring your home is protected before the situation worsens. Aside from providing swift responses, our commitment to quality guttering solutions, professionalism, and transparent pricing sets us apart. So, why not give us a call and let us take care of your gutter cleaning needs? Trust us; you won't regret it when you need us to fix gutters near you.
We proudly offer a variety of other services in Richland, MI including: